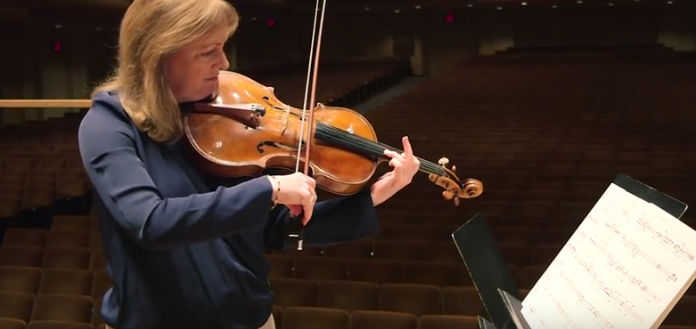 Set to be premiered on November 17th in New York City, violist Cynthia Phelps, conductor Jaap van Zweden and The New York Philharmonic, will present acclaimed American composer Julia Adolphe's newest work: 'Unearth, Release' (Concerto for Viola and Orchestra).
"I love how her imagination works, almost Zen-like and sparse, and the way she treats musical color seems always pertinent ..." Cynthia, New York Philharmonic's Principal Violist, has said.
"To me, the piece is like a chameleon ... It goes through an enormous spectrum of colors, sometimes changing colors fast, sometimes slow, very smoothly and comfortably ... and there are some wide mood swings, too, almost as you might find in a Mahler symphony ..." Conductor Jaap van Zweden has said.
JULIA ADOLPHE | UNEARTH, RELEASE | CYNTHIA PHELPS & NEW YORK PHILHARMONIC | 2016