Kentucky's Louisville Orchestra Appoints New CEO
Graham Parker assumes the chief executive role after being interim executive director of the orchestra for the past year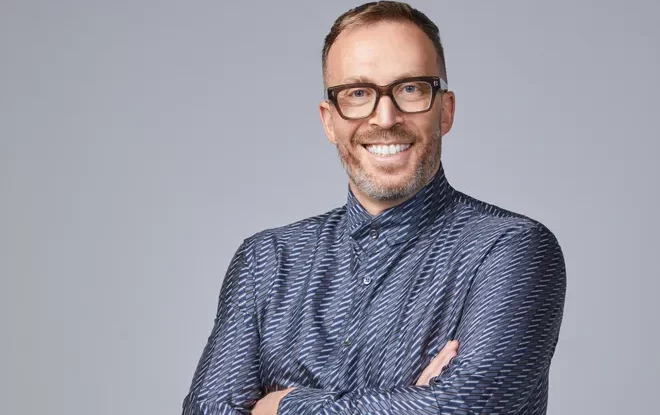 (Photo credit: Andrew Kung)
The Louisville Orchestra (LO) in Louisville, Kentucky, USA, has welcomed Peabody Award-winning executive, Graham Parker, to the position of CEO, after he received a unanimous vote from the LO Board.
With over 25 years of leadership experience in roles across many arts organizations, Parker was notably the president of Decca Records US at Universal Music Group, working with artists including Max Richter, Bill Murray, Andrea Bocelli, Lang Lang, Idina Menzel, and the New York Philharmonic.
In October 2021, Parker was appointed LO Interim Executive Director, where he created two forward-thinking programs for the orchestra, including the "Creators Corps," bringing three full-time resident composers to Louisville to create works for the community they're living in; and the statewide touring initiative which received $4.3 million in funding from the Kentucky General Assembly.
He was also instrumental in securing funding for the Music Without Borders series, building the foundation for a new endowment campaign, and creating an arts and health research initiative with the University of Louisville.
Additionally, Parker created Decca Gold to showcase the most creative American artists. It was through this label that he signed LO music director Teddy Abrams and the LO to produce the 2017 album "All In," which reached number one on Billboard's Traditional Classical Chart.
In the past, he has served as executive director of the Orpheus Chamber Orchestra, general manager of WQXR and Jerome L. Greene Performance Space, and senior vice president of New York Public Radio — a role that earned him a Peabody Award after six years. 
A graduate of Oxford Brookes University, Parker began his musical training on flute and piano and took up conducting in college. He started his career in positions with the New York Philharmonic, the Chamber Music Society of Lincoln Center, and the Brooklyn Philharmonic.
"My career has been defined by partnerships and collaborations that seize on the biggest vision for impact and change through the power of music," Parker expressed. "This is where I excel and where I know I can be most valuable. Working alongside Teddy to frame and articulate a vision for the future of the LO is that next most natural partnership, and I am thrilled to be the new Chief Executive. I want to thank the LO family for welcoming me so warmly over the last year, and I have so much confidence about where the LO can continue to be most impactful to communities throughout Louisville and Kentucky in the months and years ahead."
"[We are] very impressed with [Parker's] relentless energy, leadership qualities, and commitment to our orchestra," added Board Chairman Andrew Fleischman. "He has already accomplished so much in the 12 months he has been here. We are highly confident in continuing our relationship with Graham as our Chief Executive, as we believe he is the right person to lead the organization through the ambitious course laid out before us."
Founded in 1937, the LO became the first American orchestra to own a recording label with their launch of First Edition Recordings in 1947. The orchestra has since performed at major events at the White House, Kennedy Center, Carnegie Hall, and on tour in Mexico City.