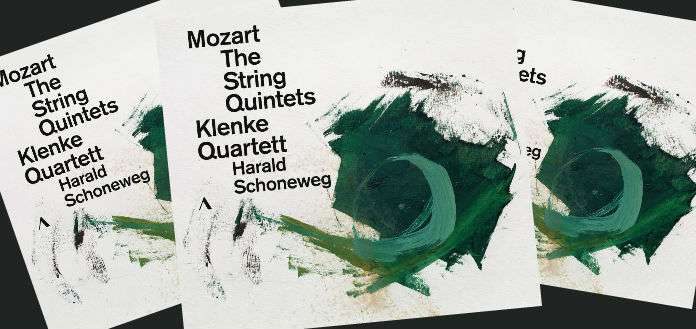 Accentus Music has announced the release of the Berlin-based Klenke String Quartet's new CD: 'Mozart: The String Quintets'.
Recorded with violist Harald Schoneweg, the disc features Mozart's String Quintet No. 1 in B Flat Major, No. 2 in C Minor, No. 3 in C Major, No. 4 in G Minor, No. 5 in D Major - and No. 6 in E Flat Major.
"We are addicted to Mozart ... and after we completed playing his ten famous string quartets, the desire came to dedicate ourselves to the six quintets ... " the ensemble has told The Violin Channel.
"The viola was Mozart's favorite instrument ... and by adding another viola, the development sections of the quintets become more complex and dense, the tonality darker and the dialog potential grows and expression strengthened ..." they have said.
"We love Mozart's authenticity, his esprit, beauty, musical depth and opera-like drama ...  we just can't not get enough!"