Violist Wins Landmark Hearing Damage Case Against London's Royal Opera House
A British violist has won a landmark legal case after claiming his hearing was irreparably damaged during rehearsals of Wagner's 'Ring Cycle'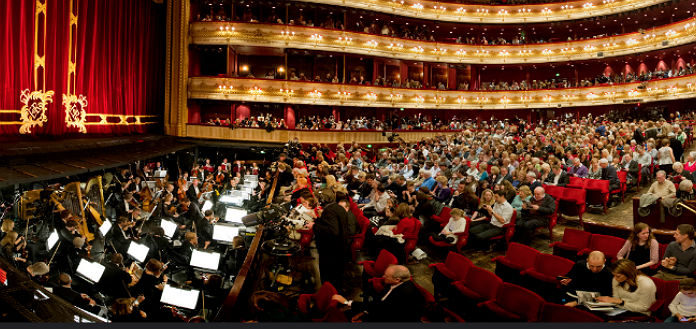 A British violist has today won a landmark legal case against London's Royal Opera House - after claiming his hearing was irreparably damaged during rehearsals of Wagner's Ring Cycle in 2012.
Violist Chris Goldscheider argued he had been exposed to unacceptable noise levels, as a result of the 18-member brass section being positioned directly behind his stand in the orchestra pit - likening the decibels to that of a jet engine.
The 45-year-old argued he can no longer even listen to music, from the resulting "acoustic shock" - which has caused permanent audio hypersensitivity, tinnitus and dizziness.
The violist has said he now needs to wear ear defenders even to carry out simple household tasks such as preparing food.
The Royal Opera House denied culpability, arguing they did provide hearing protection to the musicians - however Mr Goldscheider had chosen not to wear them for the entire rehearsal.
They also argued the damage may have been the result of Meniere's disease - a naturally occuring hearing condition.
After a 6-week deliberation, Justice Nicola Davies found the violist's condition was the result of a breach-of-duty by the employer.
"Musicians are entitled to the protection of the law ... as is any other worker," she has said in her closing remarks.
Whilst damages are yet to be awarded, Goldscheider has made claims to £750,000 in lost earnings and damages - as the incident has effectively ended his professional music career.
"This is the first time that the court has explored the music industry's legal obligations towards the hearing of musicians, and the first time that acoustic shock has been recognised as a compensatable condition by the court ..." the violist's solicitor, Chris Fry has told The Guardian.
"The decision leaves insurers for the Royal Opera House responsible for a £750,000 compensation claim ... and an urgent need to rethink its policies and procedures ... and probable claims against them by other musicians," he has said.
"This has been a complex case and we will consider carefully whether to appeal the judgment," the Royal Opera House has responded in a statement today.