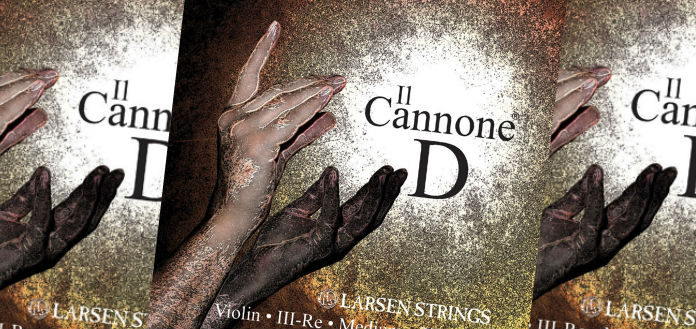 Larsen Strings has announced the launch of the new 'Il Cannone' violin string set – inspired by the 'Il Cannone' Guarnerius violin of legendary virtuoso Niccolo Paganini.
Described by testers as "big, round, and broad-sounding", "very responsive, especially in spiccato", and "brilliant and beautifully warm," the new 'Il Cannone' set features synthetic-core G, D, and A strings - with a unique carbon steel E string.
"Larsen is aiming for the top here," Laurits Th. Larsen, Larsen Strings' CEO has told The Violin Channel.
"These strings are designed to bring out the best in your violin," he has said.
VC ARTIST JOSEF SPACEK | LARSEN STRINGS | 'IL CANNONE' VIOLIN STRINGS
The sets come in both medium and soloist tensions - and are available now at all good retailers internationally.
Individual strings are also available separately.