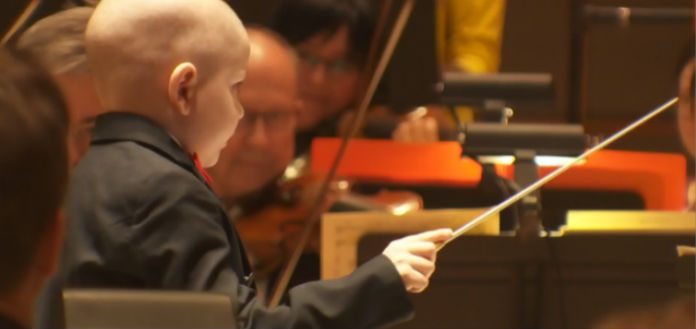 7 year old Stage 4 leukemia-patient Jordan Cartwright fulfilled a lifelong dream this week, in Canada ... to conduct a symphony orchestra.
The elementary school student, who has been battling the life-threatening illness since March 2016 leading a special Ronald McDonald House charity performance with the Edmonton Symphony Orchestra.
"That was such an overwhelming, proud moment for me and my wife and I think everybody in that auditorium..." Jordan's father Scott Cartwright has said.
JORDAN CARTWRIGHT | 7 YEAR OLD | EDMONTON SYMPHONY ORCHESTRA