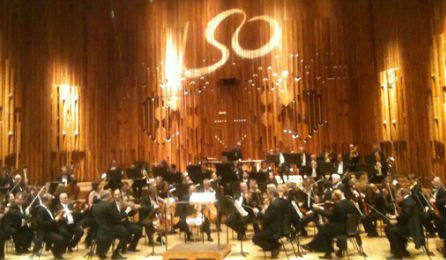 The London Symphony Orchestra has today announced the appointment of conductors Gianandrea Noseda and Daniel Harding to the position of 'Principal Guest Conductor', Michael Tilson Thomas to the role of 'Conductor Laureate' and Andre Previn to the honour of 'Conductor Emeritus' - effective from the beginning of the 2016-17 season.
"The LSO warmly welcomes Gianandrea Noseda as Principal Guest Conductor, joining Daniel Harding, and that Michael Tilson Thomas and André Previn, who both have a long and illustrious history with the LSO, will strengthen their bond as Conductors Laureate and Emeritus respectively," Orchestra Managing Director, Kathryn McDowell has said.
"It's a privilege for me to become a part of one of the greatest orchestras in the world. I felt an immediate connection with the artists in the LSO during our first meeting in 2008 … together we have pursued the highest possible level of music-making which is the ultimate aim for any musician," Maestro Noseda has said.
"I am delighted that Gianandrea will become an even closer member of the LSO family. I have long admired his music-making, with its unusual marriage of lyricism and drama – and he is such a Mensch that I am sure it will be a very happy relationship going forward!" Sir Simon Rattle, who will commence as Music Director with the Orchestra in September 2017, has said.