London's Royal Opera House Announces 2022/23 Jette Parker Artists Program
The opera company welcomes ten new and returning participants for the next season of its professional development program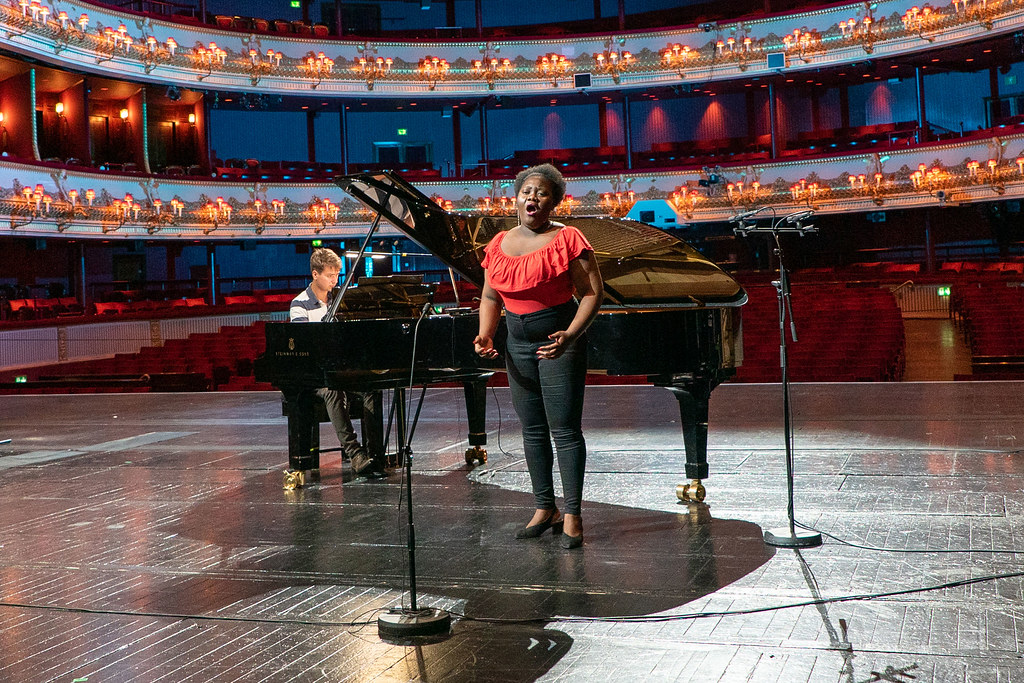 From left to right: 2018/19 JPAs Edmund Whitehead and Masabane Cecilia Rangwanasha (Photo credit: Ruairi Watson)
Founded in 2001, the Royal Opera House's (ROH) Jette Parker Artists Program (JPA) now celebrates its 21st season with nine new additions and one returning artist to the program.
The 2022/23 JPA singers are Canadian soprano Sarah Dufresne, Lithuanian mezzo soprano Gabrielė Kupšytė, Scottish tenor Michael Gibson, and Korean baritone Josef Jeongmeen Ahn.
The JPA conductors/répétiteurs are André Callegaro and Edward Reeve; stage directors are Eleanor Burke, Harriet Taylor, and Mathilda du Tillieul McNicol; and Edo Frenkel from the 2021/22 JPA program will join the cohort as ballet conductor. 
The JPA program offers opportunities for a career with international and world-leading opera companies for up to a dozen salaried artists. During their two-year employment, the JPAs will work alongside renowned international artists in musical style and interpretation to prepare repertory for staged performances, concerts, and recitals. 
Provided with mentoring to further musical technique and artistic prowess, singers may cover roles and prepare to step in for another artist's performance at short notice. Other JPA roles will learn from expert conductors as répétiteurs on ROH productions, conduct their peers in JPA concerts with the ROH Orchestra, and the JPA Stage Director will have the chance to work as an assistant director to international directors.
In the past 20 years, the JPA initiative has supported 140 young singers, directors, conductors, and pianists internationally in all areas of opera, music, and theater production. 
According to the ROH, over 100 alumni have taken part in the program and following their involvement, 86% of JPA's singers have gone on to enjoy international careers and perform on international stages.
"The Royal Opera has always sought to provide the best opportunities for talented young singers and directors from across the globe," said ROH Director of Opera, Oliver Mears. "Our vision is to provide these young artists access to all areas of opera production while immersing them in life at the Royal Opera House."
The "Meet The Jette Parker Artists" concert will take place on September 23, 2022, at ROH's Linbury Theater with performances by the new JPA singers in works chosen by the public. For more information, click here.