Long-Serving New Zealand Trio Violinist to Leave Ensemble
It has been announced today that Auckland-based NZTrio violinist Justine Cormack is set to leave the ensemble in mid-2017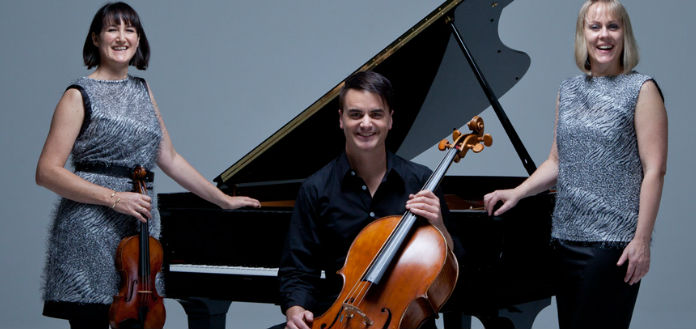 It has been announced today that Auckland-based NZTrio violinist Justine Cormack is set to leave the ensemble in mid-2017 - after 15 seasons with the acclaimed chamber group.
"Justine has made an incredible contribution over the last 15 years to developing NZTrio into the leading ensemble it is today …. together with Ashley and Sarah, Justine has helped mould NZTrio into a driving force in the New Zealand music scene …" NZTrio Foundation Chairman, Peter Rowe has said.
"After 15 years pouring my heart and soul into NZTrio, it became clear to me in 2016 that I was craving some new adventures ..." Justine has told The Violin Channel.
"I am incredibly proud of what Sarah, Ashley and I have achieved over these years together … and I very much look forward to seeing how NZTrio grows into the future with its new violinist - whoever that may be ..." she has said.
"We are looking for an outstanding violinist who shares our passion for bringing an eclectic mix of music to life with committed, dynamic and intense performances  …. someone who is enthusiastic and willing to embrace the challenge of the new commissions as well as discovering fresh approaches to the masterworks … " NZTrio pianist Sarah Watkins and cellist Ashley Brown have told The Violin Channel.
Applications to be received by April 30th - with live auditions to be held in Auckland from the 13th - 15th of June.
The full-time position is open to violinists of any nationality.
For application detail, visit:  http://nztrio.com/violinistapplication/