MANIC MONDAY | Violinist Dalina Ugarte Performs in "Miniatures — A Classic Discovery"
This performance is part of the "Staged Concerts" series designed to showcase classical music to youngsters
"This 'Staged Concert' production has been one of the most creative projects in which I have participated," Ugarte told The Violin Channel. "It has given me a wider perspective on concert presentations, where not only the music is the main point, but also the staging, lighting, body expressions, and costumes."
Ugarte described that the project was a great challenge for both herself and fellow performer, pianist Joseph Avila; the process of preparing the miniature transformed them from musicians to performers.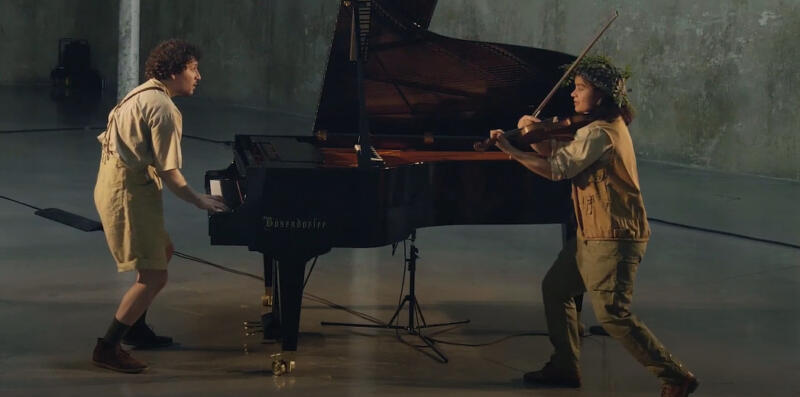 Part of the performance was getting used to acting theatrically while also playing the music. For them, it was important to keep the musical quality on the highest level while also moving and running around. 
To prepare, Ugarte said they had "an intense masterclass of several weeks, based on the Oorkaan Methode where we learned how to do it, it was so much fun!"
After playful musical theatrics and performance in the beginning, it gradually leads up to a rendition of the final few minutes of the first movement of Tchaikovsky's Violin Concerto.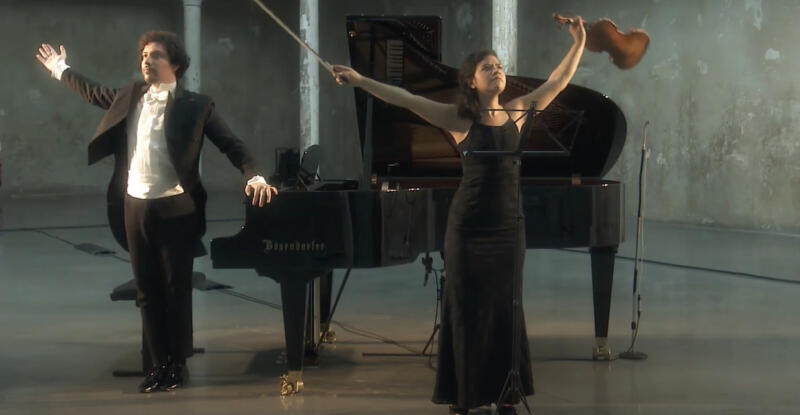 Ugarte told us that these miniatures are "not only to give to the classical music world a pinch of freshness, but also that the audience, especially the younger one, gets to enjoy and love classical music by listening and watching this innovative format of concerts."
Dalina Ugarte's mentors have included Ida Haendel, Vadim Repin, Maxim Vengerov, Zakhar Bron, Gernot Winischhofer, and Benjamin Schmid.
A former prize winner at the Ysaÿe and Padova international violin competitions, she performs with the Mozarteum Orchestra and is a guest musician with Camerata Salzburg.
STAGED CONCERTS | MINITURES: A CLASSIC DISCOVERY | DALINA UGARTE | JOSEPH AVILA | 2021