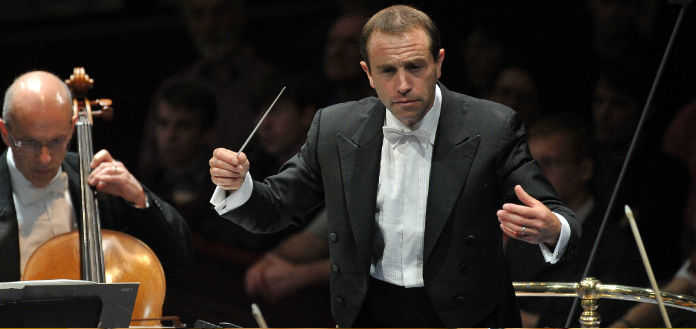 The English National Opera has today announced that Music Director, Mark Wigglesworth will stand down at the conclusion of the current season.
Wigglesworth, who perviously served conducting roles with the Royal Opera House, Metropolitan Opera and Glyndebourne, joined the London-based opera company in only September last year.
The announcement comes as a further blow to the ENO, after recent resignations by Chariman Martyn Rose, Artistic Director John Berry and former-Music Director Ed Gardner - and the announcement that the Arts Council England had cut the company's annual operating grant by more than £5M a year.
"The company is evolving now into something I do not recognise, and as hard as I have tried to argue to maintain what I believe to be the fundamental pillars of our identity, I have failed to persuade others of this necessity..." the 51 year old has reportedly said in his resignation letter.
"He will continue to honour his contractual commitments as a conductor and looks forward to continuing to work with the wonderful musicians of ENO," a spokeswoman for the conductor has told The Guardian.
Maestro Wigglesworth has declined all requests for further comment.