Metropolitan Opera Announces Listener's Choice Production
As part of the 2020–21 season, the Met will present a broadcast of Donizetti's "Lucia di Lammermoor" starring soprano Maria Callas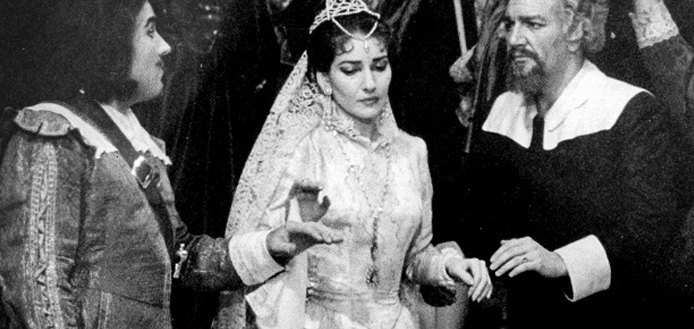 The performance is from December 8, 1956. It was Callas' only Met radio broadcast, conducted with Fausto Cleva. She is joined onstage with Giuseppe Campora, Enzo Sordello, and Nicola Moscona.
Last month, the public voted on which production they would like to see in the Saturday Matinee Broadcast.
Listeners can tune into the Toll Brothers–Metropolitan Opera International Radio Network  on February 6th, 2021 to hear the opera.
The Met's website reads, "Thank you to all of our listeners who voted and shared memories of hearing a chosen broadcast—at the opera house or on the radio."