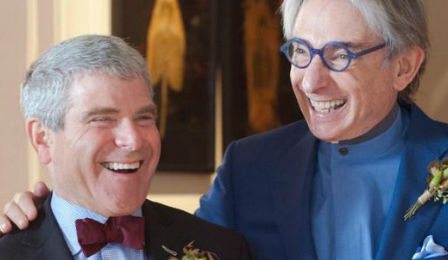 The San Francisco Gate is today reporting Maestro Michael Tilson Thomas has married his partner of 38 years, Joshua Robison in a private ceremony yesterday, in San Francisco.
It is understood the couple exchanged vows in front of family and friends - at the home of former San Francisco Symphony Board President, Nancy Bechtle and her hushand, Joachim.
Thomas and Robison first met as members of North Hollywood's Walter Reed Junior High School orchestra – Thomas an oboist and pianist; Robison a cellist.
Thomas, 70 currently serves as Music Director of the San Francisco Symphony and as Artistic Director of the New World Symphony Orchestra.
Robison, 68 is his manager.
Our hearty congratulations to the couple.