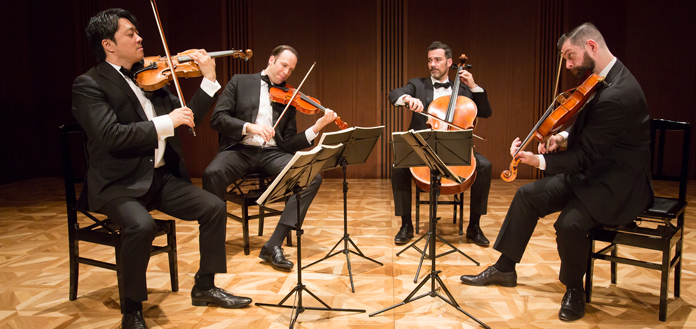 The Orcas Island Chamber Music Festival, in Eastsound, Washington has this week announced an upcoming 12-concert livestream event - featuring the acclaimed Miró Quartet performing all 16 Beethoven String Quartets and the 'Grosse Fuge'.
The subscription cycle will be available exclusively on OurConcerts.live from the 16th of July to the 8th of August - with individual concert tickets priced at $20.
"Each work individually is a masterpiece that challenges both the listener and the player, but heard as an artistic whole the complete cycle becomes one of the great life changing experiences in the western art canon - both for the listeners and the players," the ensemble has this week said.
The Festival will also stream a special encore performance on the 14th of August - with f
ounder violinist/violist Aloysia Friedmann, pianist Jon Kimura Parker and a number of special guest artists.