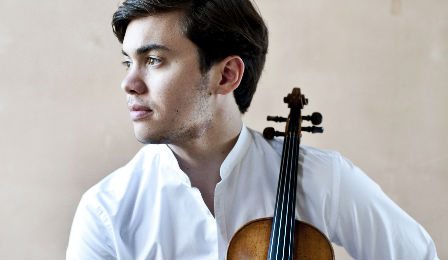 Applications are now open for the 2016 Montreal International Violin Competition, to be held in Montreal, Canada - from May 22th to June 2nd, 2016.
Open to violinists of any nationality, aged 29 years or younger, the 1st prize winner will receive $30,000 CAD (US $23,000) - and a number of important international engagements.
Previous prize winners include VC 'Artists' Benjamin Beilman, Nikita Borioso-Glebsky, Stephen Waarts, Zeyu Victor Li and Fedor Rudin.
Applications to be received by January 15th, 2016.
For application details, visit: http://bit.ly/1W38JgR
PICTURED: 2010 Montreal International Violin Competition 1st Prize Winner, VC 'Artist' Benjamin Beilman from the United States