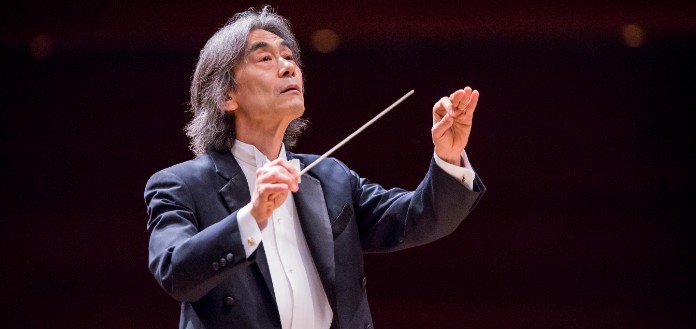 Along with Wilfrid Pelletier and Zubin Mehta, Nagano is being honored for his contributions to the ensemble, the city of Montreal, and the province of Quebec.
"It is with deep feeling and great pride that I welcome the decision by the OSM's Board of Directors to appoint me Conductor Emeritus of this great Orchestra," Nagano wrote on his website. "I am deeply moved by this decision. I wish to thank Lucien Bouchard, Madeleine Careau, all other members of the Board of Directors, as well as all my brilliant OSM colleagues for this honor, which even further strengthens my attachment toward Montreal and the province of Quebec."
He stepped down as Montreral's Music Director at the end of the 2019-20 season. Also from his time in Montreal, Nagano was named Commander of the Ordre de Montréal, Grand Officer of the Ordre national du Québec, and Companion of the Ordre des arts et des lettres du Québec.
He currently serves as the General Music Director of the Hamburg State Opera and Chief Conductor of the Hamburg Philharmonic Orchestra — in addition to Honorary Conductor of the Deutsches Symphonie-Orchester Berlin and Baroque orchestra Concerto Köln.