Long-Lost Mozart Score Found Buried in Czech Museum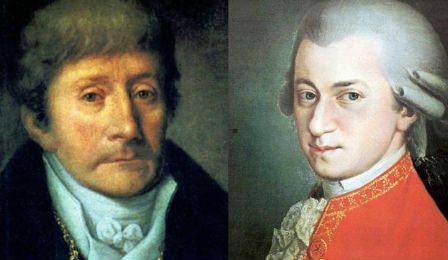 A long-lost operatic musical composition co-composed by Wolfgang Amadeus Mozart has been discovered in the reserve of the Czech National Museum, in Prague.
"It's a joint musical composition by Mozart and Antonio Salieri - with a libretto by Lorenzo Da Ponte …" Museum spokesperson, Sarka Dockalova has told the media, " ... it's a really valuable work - long thought to have been lost." 
Rumors have long circulated that Salieri was responsible for Mozart's death in 1791, aged just 35 - however this new discovery has several leading scholars re-hypothesizing thoughts.
The alleged rivalry between the composers was the subject of Milos Forman's 1984 film 'Amadeus'.
The work will be presented to the media next week, the spokesperson has said.