Musica Viva Australia's "Strike a Chord" Competition Announces Winners
Queensland's JPMS Ensemble Volante has won the $5,000 first prize and audience prize of the national chamber music competition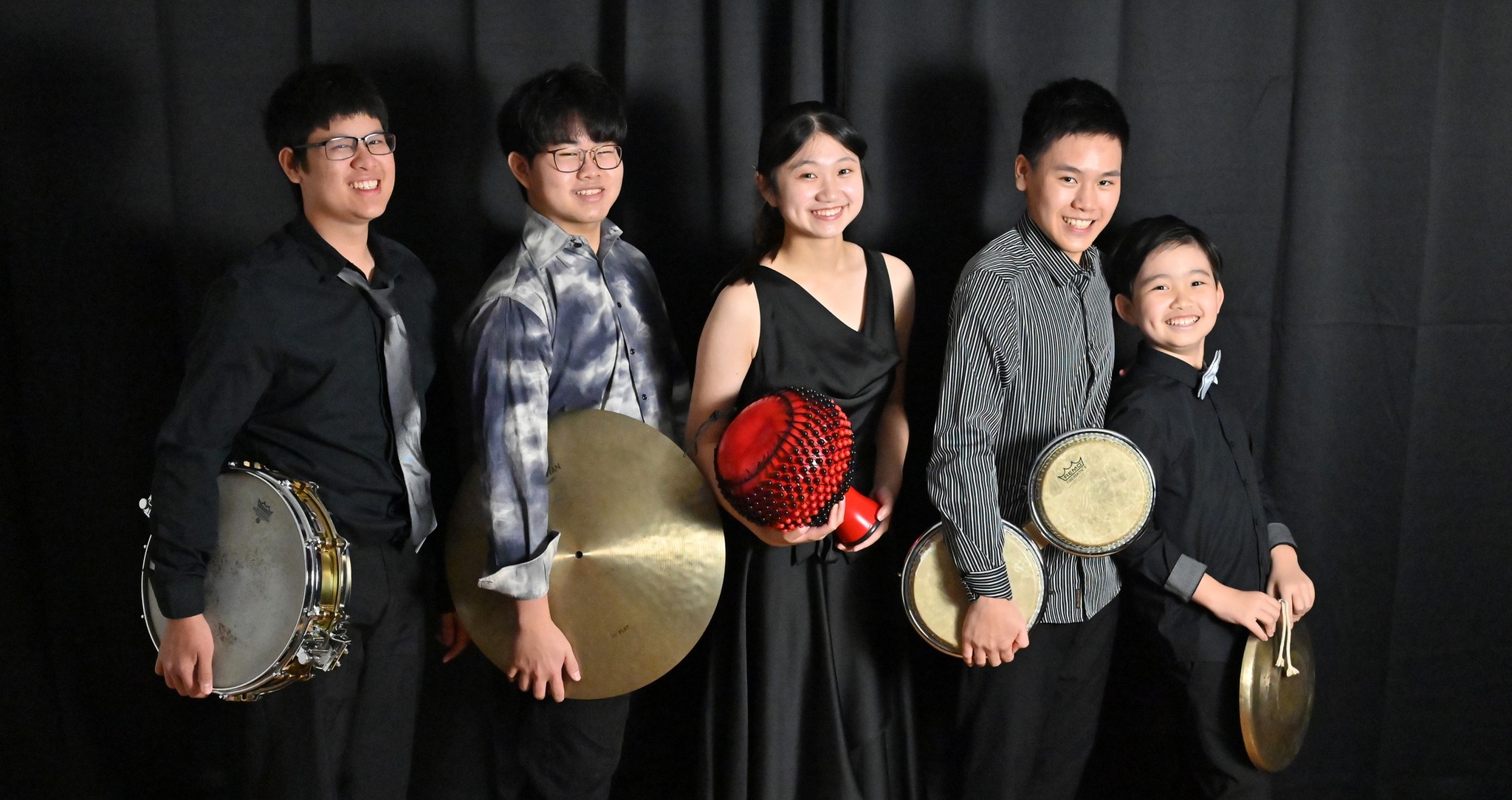 Musica Viva Australia was founded in Sydney, Australia in 1945 by violist Richard Goldner and has since presented concerts and hosted nation-wide educational and artistic development initiatives. This year marked the third edition of its Strike A Chord chamber competition — open to all secondary school students across Australia.
At the grand final held in the Melbourne Recital Center (MRC), the $5,000 Robert Salzer First Prize and $2,000 Audience Prize went to the JPMS Ensemble Volante (J Percussion Music School). Comprising five young musicians from Brisbane State High and Mansfield State High, the group won out of 12 finalists and were selected from over 100 ensembles nationally.
The Paul Morawetz Second Prize and $4,000 was awarded to Bajeshka Piano Quartet of New South Wales (NSW), and winner of the Laura Brown Third Prize was Esperanza, an eight-piece vocal ensemble from South Australia.
Other prizes were also awarded that included various performance opportunities. Queensland's Trio Bellissimo received the Monash Chamber Music Prize, including a week-long coaching residency at Monash University, and NSW's Piccolo String Quartet won the Flinders Quartet Mentorship Prize including a 12-month mentorship with the quartet.
Victoria's Esplanade Trio won three special prizes including the $2,000 Australian Music Prize for the best performance of an Australian work, the Sutherland Trio Mentorship Prize with a year's mentorship with the trio, as well as the 3MBS Prize involving a live-to-air performance and interview on 3MBS radio, which was also won by Domi (VIC) — a flute, oboe, and cello ensemble.
The jury comprised Euan Murdoch, Sophie Rowell, Louisa Breen, Micheál McCarthy, and Lisa-Maree Amos.
"[This event has] demonstrated what's possible when the wealth of talent amongst our young musicians is nurtured and given the chance to flourish," stated Musica Viva's Artistic Director of Competitions, Wilma Smith in the press release. 
"Accomplished and inspirational performances across the board made the jury's job extremely difficult and signals a very bright future for Australian music," she continued. "In particular, the performance from the winning ensemble, JPMS Ensemble Volante, showed a level of maturity and sophistication far beyond their years. We will be watching out for these brilliant young musicians as they go on to forge their careers."
"In such challenging times, it's an inspiration to see the versatility, hard work and sheer talent that has gone into these outstanding performances," added Musica Viva CEO, Hywel Sims. "Musica Viva Australia offers particular thanks to the teachers, parents and all who have supported these young musicians to take on this challenge."
Strike A Chord was created to encourage the next generation of Australian musicians to experience the possibilities of chamber music, explore their potential, and find joy in performing with fellow students. This year marked the first time that 12 ensembles performed live at the grand final in MRC's Elisabeth Murdoch Hall.
For more information, click here.