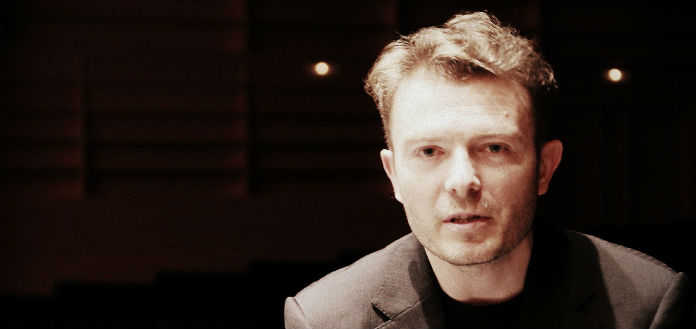 13 year old American violinist, Kevin Miura performing Spanish composer, Oscar Colomina i Bosch's newly-premiered work 'Shpigl' for Solo Violin.
"The work is based on Yehudi Menuhin's idea of life as a journey of search and transformation ... and explores it musically using veiled memories of repertoire, elements of improvisation and space," Oscar has said.
The 6 minute piece, including choreographed walking, was commissioned as a set work for the 2016 Menuhin International Violin Competition.
https://www.youtube.com/watch?v=bOU8cDrTiaU&showinfo=0&autohide=1
KEVIN MIURA | OSCAR COLOMINA I BOSCH | SHPIGL | 2016 MENUHIN INTERNATIONAL VIOLIN COMPETITION