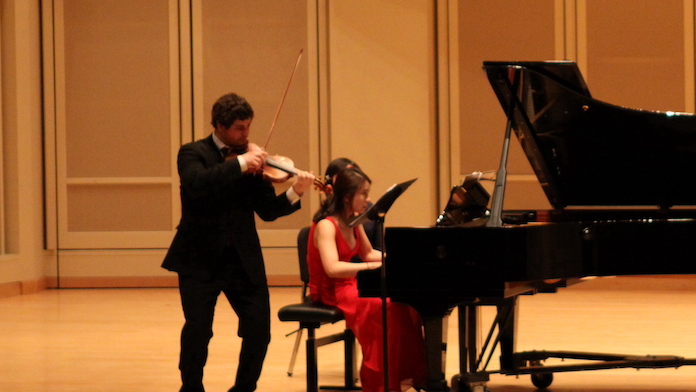 Pianist Joanne Chang recently talked with The Violin Channel about Mexican US-based composer Samuel Zyman's work for violin and piano "Sonata Concertante," a featured work from "Diálogos," an album released by IU Music performed with violinist Alan Snow.
"Juilliard professor Samuel Zyman's 'Sonata Concertante' combines the collaborative nature of the sonata and the soloistic flare of the concerto into one compact work for violin and piano. The music is highly virtuosic for both instruments yet it resembles deep elements of chamber music throughout.
"Although the piece is heavily influenced by Western European traditions in classical music such as form and structure, Zyman does not cease to bring out his Mexican roots into his music, including Latin American rhythms and folk-like melodies."
Snow and Chang's recording delivers an exciting and convincing performance of the work, a showcase of versatility and virtuosity for a piece that is new to most of us.