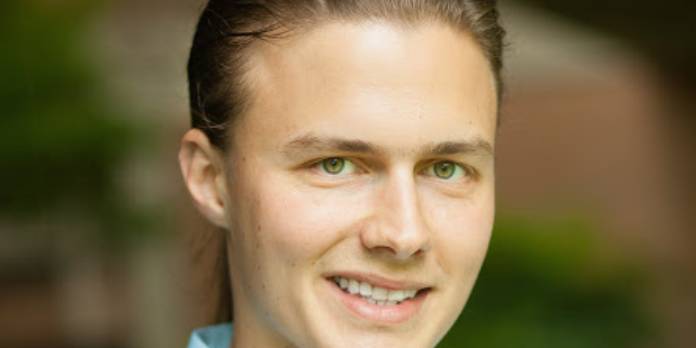 Richardson spoke with The Violin Channel on the genesis of his new piece.
"The inspiration for this work came from the sounds of the natural world," Richardson said.
"In this case, it was the nocturnal sound world of Lake Dunmore in Leicester, Vermont. There, on a summer evening, the air is filled with long, wailing loon calls that echo across the lake.
"I wrote LUNE for violinist and longtime friend Lilit Hartunian. It is dedicated to her and to the memory of our childhood friend Simon Chernack, who passed away while I was writing the piece. This tombeau for him, like the loon calls, consistently wonders: 'Where are you?'
"The process of writing LUNE was a very introspective and exploratory one for me. This was the first piece I wrote that included fixed media playback, a tape track, and a live performer. As such, my approach was much different than it usually is. I started out by working intensively on the computer before zooming out, so to speak, to work on the elegiac violin melodies, which were based on the field recordings I had made. The piece is very meditative in a way, and I think that's a reflection of my personal process.
"I hope that listeners will take away with them a sense of the eerie beauty of the natural world and our place in it. This piece, and the accompanying video, are very much rooted in the sounds and sights of New England. But I think more broadly this piece captures for me a sense of wonder about our place in the wider world. What are we searching for? Where do we go after this life? How do we mourn and celebrate those we have lost? LUNE is intended as a rumination and meditation on these themes."
LILIT HARTUNIAN | SID RICHARDSON | "LUNE" FOR VIOLIN & FIXED MEDIA | 2021