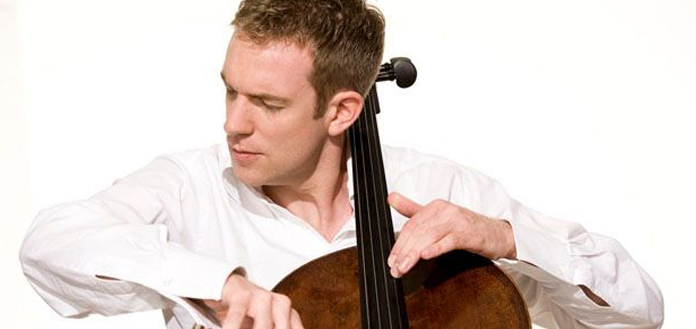 The most familiar version of the Rococo Variations was the result of alterations to Tchaikovsky's original score made by German cellist Wilhelm Fitzenhagen. Tchaikovsky had dedicated the variations to the cellist and asked for advice about it.
Fitzenhagen proceeded to make changes to the solo cello line, as well as re-ordering the variations and omitting parts of an eighth variation. This altered version premiered in 1877 without Tchaikovsky's knowledge. When Tchaikovsky realized how much his composition had been edited, he is reported to have said: "The devil take it! Let it stand as it is!"
"I personally think that Tchaikovsky's original by far exceeds the distorted version by Fitzenhagen," reads Moser's Facebook post. "My suspicion is that Fitzenhagen is just so popular because that is what we are used to."
"I first came across the original version when preparing for the 2002 Tchaikovsky competition, where this version was mandatory," Moser told The Violin Channel. "Prior to that I had never heard about it, and it was quite a surprise!"
"The main differences are in the order of the variations, and then there are some minor details within the variations that have been changed," he explains. "Nothing too drastic, just details. Most notably, half of the final variation has been cut in the Fitzenhagen, so that alone is a very convincing argument for the original."
Obtaining Tchaikovsky's score was a challenge. "There is an orchestral score by Kalmus, but unfortunately it is rather faulty," he said. "So I had to make quite a few changes and I'm now sending out the PDFs to the orchestras so that they can make the necessary corrections. If anyone is ever interested in the orchestral material, I am happy to share my sheet music material!
"There was a period of about eight years after the competition during which I played both versions, but then made the decision to only stick to the original after I had made my own orchestral material.
"I feel it is kind of my mission to promote this version, which first of all is closer to what the composer had in mind, and I also think in terms of dramatic development, the original is far superior," he continues. 
"Everybody will have their own conclusions and preferences about the versions, but I do hope that you will enjoy this performance!"
JOHANNES MOSER | TCHAIKOVSKY | ROCOCO VARIATIONS | CASE SCAGLIONE & ORCHESTRE NATIONAL D'ÎLE-DE-FRANCE | 2021