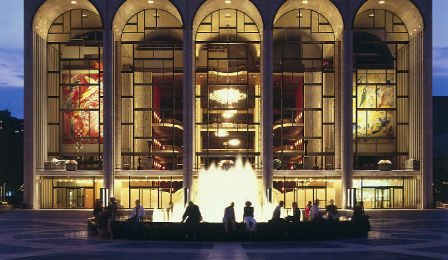 The Metropolitan Opera, in New York City, has this week announced the cancellation of all performances between now and the 31st of December, 2020 - due to the ongoing Coronavirus pandemic.
Since their last live performance on the 11th of March, the Met has experienced one of the longest interruptions in its 137-year history.
"It's transparently obvious that social distancing and grand opera cannot go together ... it's not just the audience; it's the health of the company ... " General Manager Peter Gelb has this week said.
"You cannot put a symphony orchestra inside a pit, and performers and a chorus in intimate proximity on the stage of the Met ..." he has said.
"The Met's financial position was somewhat fragile before the pandemic ... this has increased the economic risks significantly ... on the other hand, it has become a rallying cry to the Met, and to its supporters, of the urgent need to address it and come up with solutions ... because nobody wants the Met to fail."