New York Philharmonic Musicians Take 25% Pay Cut
The ensemble has agreed to a four year contract that includes significant salary cuts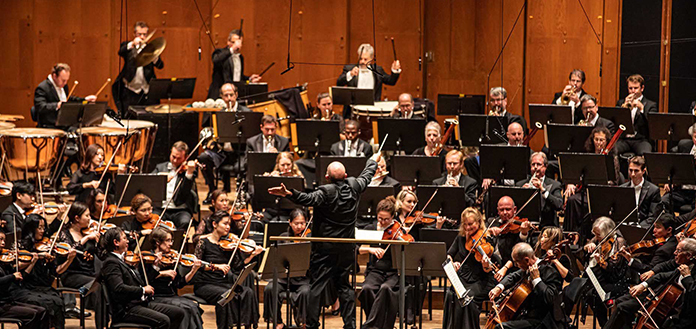 The annual compensation changes remain in effect until September 20, 2024.
Until August 31st, 2023, the New York Philharmonic musicians will continue to be paid 75% of minimum scale. In the 2024 fiscal year, total compensation will increase to 80% through the first six months, then increase to 90% for the remainder of the contract.
The orchestra lost more than $10 million this year due to the Coronavirus pandemic, and it is projected to lose $21 million in ticket revenue during its cancelled 2020-21 season.
"We are grateful to the musicians of the New York Philharmonic for stepping up in partnership during these unprecedented times," Board Co-Chairmen Peter May and Oscar Tang said. "They have truly worked with us to help to address the uncertainties and profound economic consequences created by the pandemic. The Board thanks each and every one of our great musicians."
Chair of the Orchestra Negotiation Committee, Associate Principal Trombone Colin Williams said, "The musicians of the New York Philharmonic are grateful to the Board for their financial support during these dark days of the pandemic when we have been unable to perform."
"In recognition of the challenges of this time, we have done our part to help preserve the institution by forgoing more than $20 million of our wages. We know that with these sacrifices and the support of our leadership and our Board we will return from this crisis stronger and more vibrant than ever," he said.