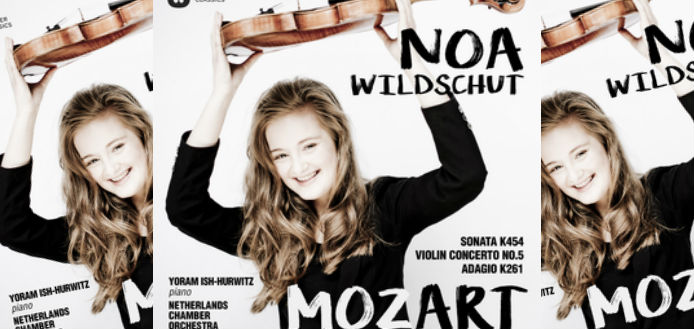 Warner Classics has this week announced the release of 16 year old Dutch violinist Noa Wildschut's debut album 'Mozart'.
The all-Mozart disc, recorded with pianist Yoram Ish-Hurwitz, conductor Gordan Nikolić and the Netherlands Chamber Orchestra, features Mozart's Violin & Piano Sonata No. 32 in B-Flat Major K454, Violin Concerto No. 5 in A Major - and 'Adagio in E Major' for Violin & Orchestra.
"I always get such a clean feeling when playing Mozart's music ... a clean and serene and very happy feeling … this is why I chose Mozart for my first album…" Noa has told The Violin Channel.
"The CD is a very varied programme ... I play one violin concerto, a concert piece and also a sonata ... I chose this as I wanted it to be an all-round Mozart program ... so I can show two sides of Mozart but also two sides of myself," she has said.
Track previews available now on Amazon and iTunes: