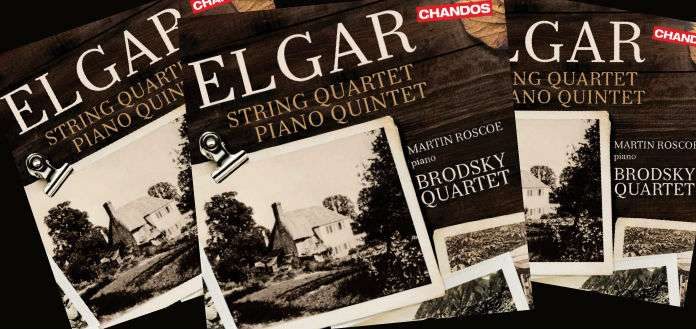 Chandos Records has announced the release of the British-based Brodsky Quartet's new album: Elgar: String Quartet Piano Quintet. 
Recorded with acclaimed English pianist Martin Roscoe, the disc features Sir Edward Elgar's String Quartet in E Minor Op. 83 - coupled with his Piano Quintet in A Minor Op. 84.
''We hope the listener will take from this recording a strong sense of nostalgia for a lost age as well as the tragedy and foreboding of the First World War ... but also an uplifting and mesmerising example of the unsung genius of this composer ... " cellist Jacqueline Thomas has told The Violin Channel.
"His understanding of the chamber music genre and of both strings and piano is captivating and delightful," she has said.