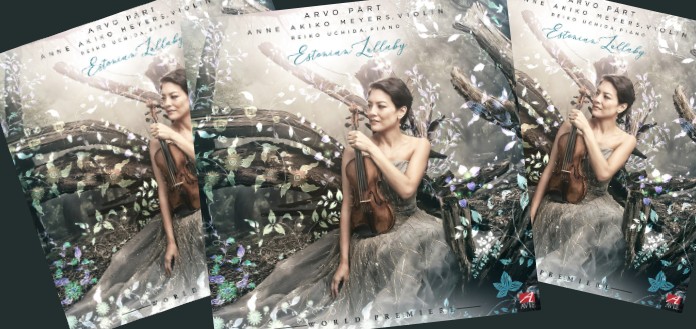 Avie Records has today announced the release of violinist Anne Akiko Meyers world premiere recording of composer Arvo Pärt's 'Estonian Lullaby'.
Recorded with pianist Reiko Uchida and released in time for Mother's Day, the single features the first recording of acclaimed Estonian composer Arvo Pärt's 'Estonian Lullaby' for Violin and Piano.
''I've performed and recorded most of Arvo Pärt's music written for violin in the 1990s together with the St. Paul Chamber Orchestra and I was completely humbled and thrilled when Arvo asked me to perform at the opening of his new Centre in Laulasmaa, Estonia in 2018 ..." Anne has this week told The Violin Channel.
"At one of the concerts, I performed John Corigliano's 'Lullaby for Natalie' – written for my first-born. Arvo loved this work so much, it planted a seed and to my absolute delight, a handwritten score of the 'Estonian Lullaby' arrived for Christmas, 2019 ..." she has said.
"Lullabies are like little pieces of lost Paradise – a small consolation combined with the feeling of profundity and intimacy ... I wrote this lullaby for adults and for the child within every one of us," Arvo Pärt has said of the short work.
Enter now to win 1 of 5 personally-autographed copies.