OUT NOW | Cellist Abel Selaocoe's New "Where is Home (Hae Ke Kae)" Album
This debut album from UK-based South African cellist, singer and composer Abel Selaocoe features music by the artist himself, alongside pieces from Johann Sebastian Bach and Giovanni Benedetto Platti
This debut album features ten compositions by Abel Selaocoe including "Zawose" (for Hukwe Zawose), "Hlokomela" (Take care), and "Ibuyile iAfrica" (Africa is back) — the latter of which features a guest appearance from legendary US cellist Yo-Yo Ma.
"As the title suggests, this program explores the idea of seeking refuge – not in the stigmatized sense of the word associated with fleeing, but as a place that grounds us and empowers us" explains Selaocoe. "Shelter is a universal human need, yet we search for home in different ways. 'Home' can mean so many things beyond the architectural or geographical space: it can be a spiritual place; it can be people; it can be solitude; it can be a routine. It can also be something you find along your travels. In all these senses of the word I've learned to find my different homes through the cello."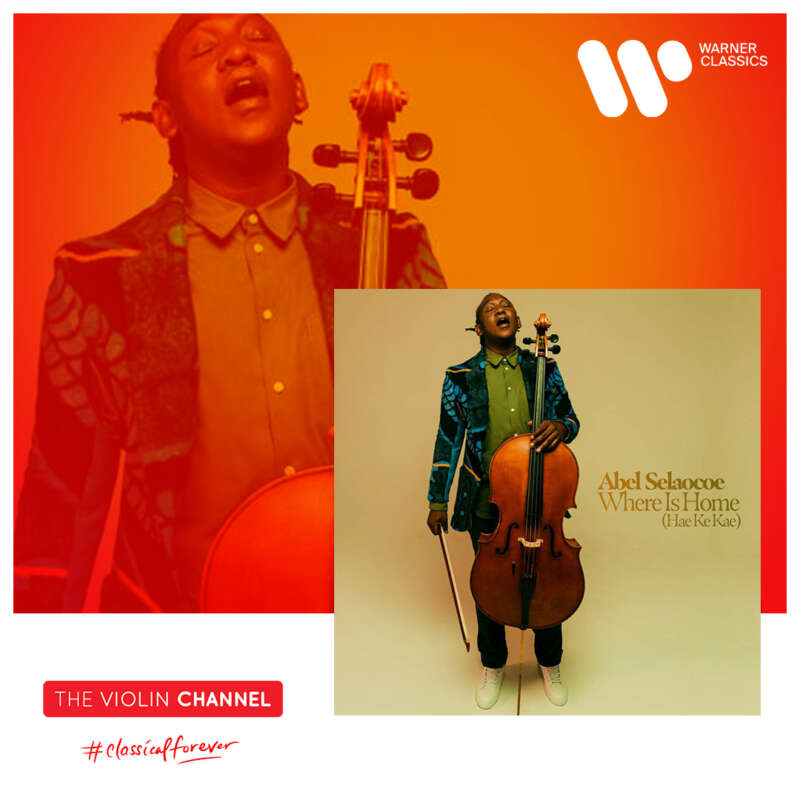 South African cellist Abel Selaocoe collaborates with a wide range of artists, from world musicians to beatboxers. Selaocoe combines virtuosic performance with improvisation, singing, and body percussion, and is devoted to composing works and curating programs that highlight the links between Western and non-Western musical traditions. He is the recipient of a Paul Hamlyn Foundation Award for composition.
In 2016, Selaocoe formed Chesaba – a trio specializing in music from the African continent, including many of his own compositions.
Selaocoe made his solo BBC Proms debut in August 2021, curating a program with the BBC National Orchestra of Wales, Chesaba and Gnawa Ensemble. Other highlights of the 2021/22 season include a tour with Manchester Collective and Chesaba of their new collaboration, The Oracle; debuts with St Paul Chamber Orchestra and at Stanford Live; and performances both solo and with Chesaba throughout the UK and Europe.
In 2021, Selaocoe was announced as an inaugural Power Up Music Creator participant in a new PRS Foundation initiative committed to addressing racism and racial disparities in the music sector.
Selaocoe completed his International Artist Diploma at the Royal Northern College of Music in July 2018.
Click here for your chance to win 1 of 5 personally autographed CD.