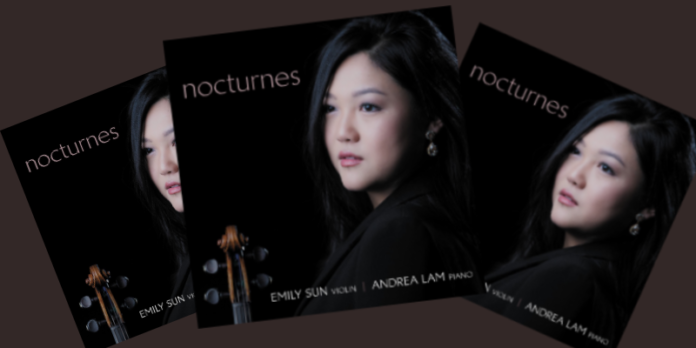 ABC Classics Worldwide announced the release of violinist Emily Sun's new album entitled "Nocturnes."
The recording features works by Lili Boulanger, Claude Debussy, Gabriel Fauré, César Franck, and Louis Guglielmi. Tom Poster and Alexandre Roelens arranged the Gugliemi and Debussy, respectively.
"Recording this album in the midst of the COVID-19 pandemic was not without its challenges," Sun told The Violin Channel. "Surrounded by lockdowns, quarantines, and social distancing, it made the world seem so isolated and gave us all a huge sense of loneliness. I recorded the music which I felt could elevate us all from the darkness, the most magical violin works from Debussy, Fauré, and Franck.
Sun added that the album takes its name from Lili Boulanger's Nocturne — "to honor the music of this wonderful female composer."
Released internationally on June 11th, 2021.