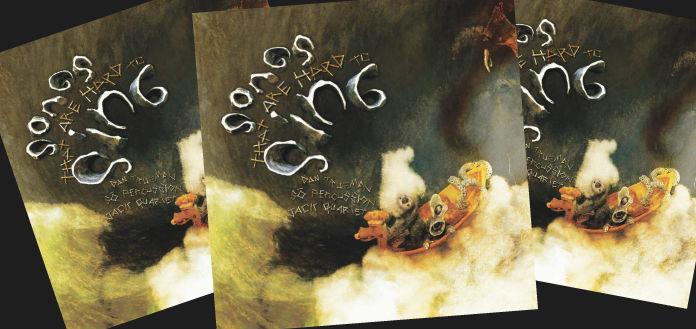 New Amsterdam Records has announced the release of the New York-based JACK String Quartet's new album: 'Songs That Are Hard To Sing'.
Recorded with the So Percussion Ensemble, the disc features American composer Dan Trueman's newly-premiered 5 'Songs That Are Hard to Sing' for String Quartet and Percussion - 'Sinking Song', 'Sister Song', 'Summoning Song', 'Seizing Song' and 'Sad Song'.
'Dan Trueman is a fascinating composer and a great friend whose intricate music inspired us to seek a collaborative piece with Sō Percussion ... we had a lot of fun with the wildly unconventional tunings and rollicking grooves ..." JACK Quartet violinist Christopher Otto has told The Violin Channel.
"We hope listeners will join us on a powerful emotional journey through a dizzying landscape of fascinating sonorities," he has said.