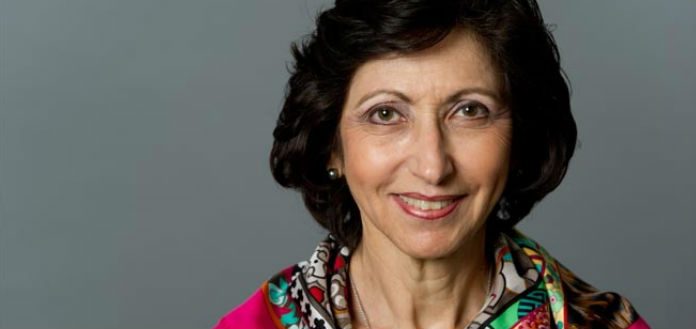 VC member Nicole Wang from the United States was keen to know if and how music teachers should advise students that music performance may not be the right career for them.
We threw Nicole's question over to acclaimed Manhattan School of Music violin and viola pedagogue, Ms Patinka Kopec:
"What is the responsibility of an educator to counsel a student out of a performance career? We should be prepared to confront our students when necessary.
I entered the Juilliard Prep Division at age 12 years old, continuing through my bachelor's and master's degrees; I was also an assistant to Dorothy DeLay.
I have been teaching violin and viola for 48 years and still love it; I feel curious about and challenged by my students. In the past few years I have seen many changes in the musical world. The technical level of playing has increased immensely, since now there are so many Asian students playing classical music. They are disciplined and highly motivated to succeed.
There are many more performers than job openings. Therefore, it has become increasingly more difficult to secure positions. It is unfortunate that music is not taught or supported enough in the school systems so that we are losing audiences. It is often easier to get positions in European orchestras.
If we teach high school students, then during their sophomore year we should start to understand their career expectations. If their expectations are not realistic in relation to their level of playing and the rate of progress and learning is too slow, then we need to start to counsel them. We need to draw upon our own experience as musicians to counsel them about the possibility of their being admitted into a conservatory and earning their livelihood from music.
In college, where the majority of my students are at this time, I counsel students after the freshman year. I evaluate their proficiency, rate of progress, and work habits in view of their aspirations and dreams in music. If there are major issues, then I may counsel them to consider a career in music that does not include performance or even to pursue other interests. After sophomore year I will counsel those students about whom I have concerns, often recommending that they choose another career, especially if they are at the bottom of the class.  
As teachers we should also remember that there are other career possibilities that involve music and for which a background in music is essential. These careers, including administration in music schools and conservatories, management, business, therapy for treating musicians, music therapy for the elderly or the very young that cannot express themselves, Alexander technique coaches for musicians who need to evaluate physical issues that arise from misuse of muscles, promotion, etc, provide other potential opportunities for students. We have a responsibility for our students to give them information that can help them make the right decision in their careers. 
-Patty"
A graduate of the Juilliard School, where she studied with Dorothy Delay and Ivan Galamian, Patinka Kopec currently serves a long term violin and viola teaching position on faculty with Pinchas Zukerman at the Manhattan School of Music and University of Ottawa - and serves as Director of the Young Artist Program at the National Arts Center in Ottawa, Canada 
Do you have a burning question for one of the Pros? Simply email: [email protected]