Pierre Amoyal Discusses Whether Music Competitions Really Matter
"Are performance competitions really important?" We threw the question over to French violin virtuoso and pedagogue, Pierre Amoyal, to seek his expert advice.
Daunting music competitions may strike some level of fear into the hearts of even the most seasoned music students. Are competitions a rite of passage and are they really that important in the career of an aspiring musician? VC reader Andy was keen to know.
Have you ever participated in a music competition? How was the experience like for you? Please leave a comment below, we are keen to know your thoughts.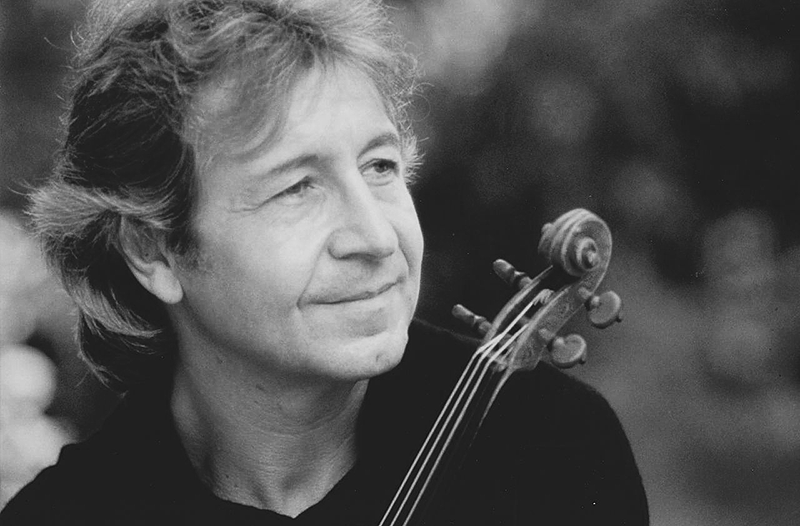 Pierre Amoyal on Whether Music Competitions are Necessary
Dear Andy,
I have asked myself this question many times over the last fifteen years, as a performer, a professor and as a juror. The time when music lovers could follow the chivalrous rivalries between the likes of Ginette Neveu and David Oïstrakh is long gone, but let's not be nostalgic for the past.
Today's international competitions are well-publicized events, but in my opinion, they are not revealing a real hierarchy among young artists. They are exciting and sometimes surprising events which produce short-term effects in the music world. This corresponds perfectly to the times we live in; we are too often looking for ephemeral excitement.
Nevertheless, competitions are offering young players the valuable opportunity to improve their skills and to gain experience. A good example of their value is demonstrated by the rise of Andrey Baranov, who after competing in thirty three competitions, finally seized the crown of the Queen Elisabeth Competition.
Every competition that we prepared for together brought improvements to Andrey's technique and sound projection. We furthered his range of colours and, very importantly, we built up a choice of repertoire befitting his musical personality.
During those years of preparation, he acquired discipline in his practicing, improved stage presence, and a certain respect for music, its composers, audiences, and the profession, in which he now holds a well-deserved position.
The process of judging an artistic performance through classification is futile, but I believe that as long as jurors fulfill their responsibilities with sensitivity, passion, and integrity, competitions can continue to gain the confidence of their participants and the public.
Although the multiplicity of competitions is making their results less definitive, the danger of discouragement is hopefully avoided for the talented and well-prepared participants.
All these points have led me today to disagree with my venerable and beloved teacher Jascha Heifetz, who after I asked him to help me prepare for a competition said: "Is that all you are looking for? To become a number?"
Times have changed and I know I would convince him that in today's world participation is so much more important than results. But then he also used to say: "It does not matter how long it will take you to get where you want to be, what matters is how long you will stay there." And with this I will always agree.
Wishing great success to all participants, patience and determination to their teachers, and happy practicing.
-Pierre
Do you have a burning question for one of the Pros? Simply email: [email protected]
Pierre Amoyal is well known to music lovers. He has played with the greatest conductors and orchestras in the most prestigious concert halls of the world. This virtuoso is also the lucky owner of one of the most beautiful violins ever made: the famous "Kochanski," a Stradivarius that was stolen from him in 1987, and which was miraculously recovered four years later by the Italian "Carabinieri." When Amoyal was only twelve years old, he completed his studies at the Paris Conservatory with a First Prize. The prodigy then left for Los Angeles to study with the legendary Jascha Heifetz. The two spent five intense years together, culminated by chamber music concerts and recordings with the cellist, Gregor Piatigorski.