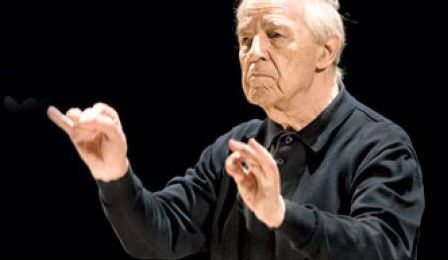 It has been announced that French conductor and composer Pierre Boulez is set to be honoured with a Lifetime Achievement Award at the 57th Grammy Awards, on February 7th.
Boulez, 89 has been the recipient of 26 Grammy Awards - most recently in 2005 for his recording of his own work 'Le Marteau sans maître'.
Previous honourees include George Harrison, the Bee Gees and jazz saxophonist Wayne Shorter.