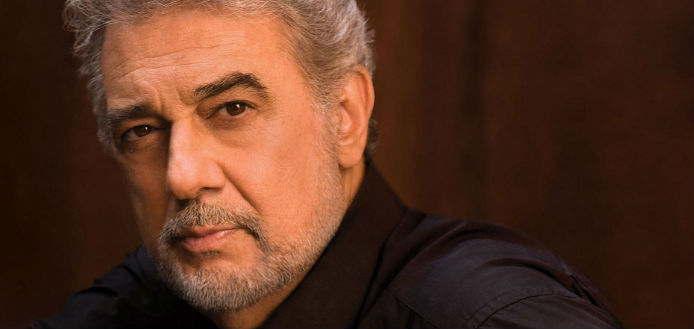 Spanish tenor Plácido Domingo has broken his silence regarding allegations that he sexually harassed multiple women. The accusations against Domingo began to surface in August of 2019, as part of a wider reckoning that was brought about by the #MeToo movement. As time wore on, more and more women came forward to accuse Domingo of inappropriate behavior.
At the time of the allegations, Domingo initially issued an apology. However, he recently returned to the issue in an interview with the Spanish newspaper El Mundo. In subsequent articles, it was reported that Domingo denied that he had ever assaulted anyone, and said he regretted standing by in silence as his name became sullied and many of his engagements were canceled.
The Los Angeles Opera commissioned an inquiry into Domingo's behavior in March 2020, in which a team of external lawyers found that allegations made against Domingo by ten different women were "credible."
"The level of discomfort reported by the women varied, ranging from some women stating they were not uncomfortable to others who described significant trauma," said the LA Opera in their 2020 report.
An earlier investigation by the American Guild of Musical Artists (AGMA) had a similar outcome: after hearing the testimony of more than three dozen women who had worked with Domingo, the committee concluded that his behavior had been inappropriate. However, Domingo told El Mundo that the AGMA's investigation was incomplete and contained few concrete facts.
"The main mistake I made was to remain silent for too much time," Domingo said of the days following the allegations. "I don't like controversy. For that reason, I stood aside and kept my counsel while watching how, in an instant, years of work and effort were erased."