Prizes Awarded at Missouri's Plowman Chamber Music Competition
Houston-based piano trio, Trio Menil, was given the Grand Prize at this year's edition
The 2023 Plowman Chamber Music Competition took place this weekend in Columbia, Missouri.
The biennial event is hosted in honor of Columbia community member Janice Plowman — who dedicated her life to education and the arts. Hosted in two chamber music categories, Piano & Strings and Brass, Woodwinds & Percussion, this year's competition is available to watch for playback here on The Violin Channel.
The Grand Prize of $5,000 USD went to Trio Menil. The piano trio also received the Odyssey Chamber Music Series Award, worth $2000, and an opportunity to perform in the 2024 Odyssey Chamber Music Series, in Columbia, Missouri.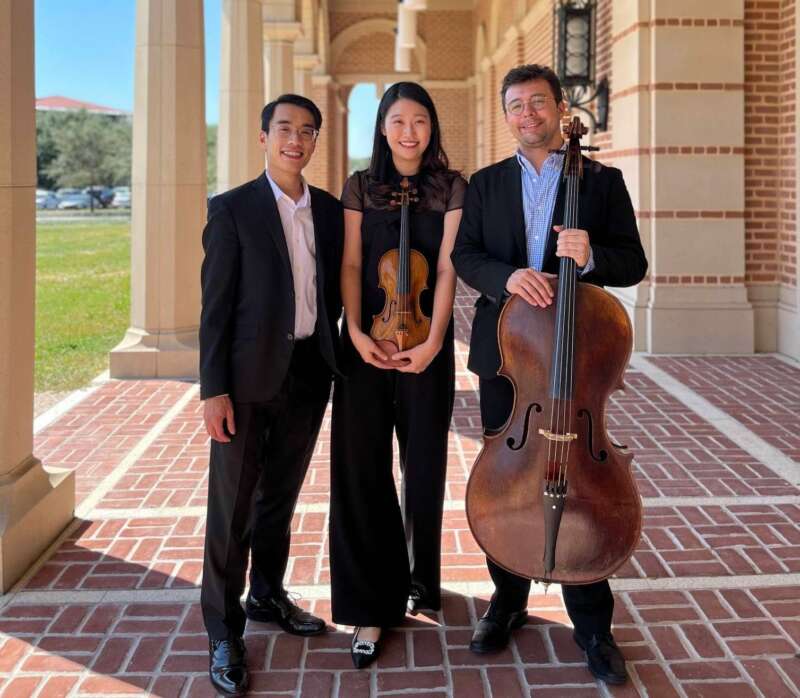 Comprised of Rice University's Shepherd School of Music students pianist Jonathan Mak, violinist Jeongwon Claire An, and cellist David Dietz, the trio has worked with James Dunham, Paul Kantor, Jon Kimura Parker, Virginia Weckstrom, and Kathleen Winkler.
Trio Menil is part of DACAMERA's Young Artist Program, where they teach music-integrative workshops in Houston public and private schools, and present concerts in collaboration with art exhibitions. The trio is named after the Menil Collection — a museum and neighborhood of art in the heart of Houston and shares the same mission to attract, educate, and inspire diverse audiences through art.
First Place in the Piano/Strings category and $2000 USD was awarded to the Zelter String Quartet.
First Place in Winds/Brass and $2000 USD went to the saxophone ensemble, Kodachrome Quartet.
Honorable mentions and $500 went to the string ensemble Estella Quartet and brass quintet Amo Brass, while the Audience Prize and $500 was given to the Kodachrome Quartet.
The 2023 jury comprised pianist Lucille Chung, cellist Amit Peled, and horn player Jeff Scott.