Violinist Rachel Barton Pine Awarded Chicago's Dushkin Award for Services to Youth
The Music Institute of Chicago has this week announced American violinist Rachel Barton Pine as the recipient of the 2017 Dushkin Award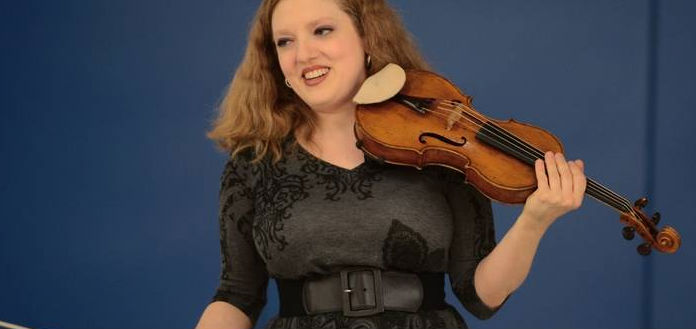 The Music Institute of Chicago has this week announced American violinist Rachel Barton Pine as the recipient of the 2017 Dushkin Award.
The annual prize recognizes an international figure in the world of music who has made significant contribution to the art form and the education of youth.
The accolade honors Rachel's commitment to the positive encouragement of the next generation, with her Rachel Barton Pine Foundation actively providing substantial instrument loans, education and career grants - including an initiative for the encouragement of black composers.
Previous Dushkin Award recipients include: Joshua Bell, Andre Previn, Lang Lang, Stephen Sondheim, Riccardo Muti, Leon Fleisher, Renee Fleming, Placid Domingo, Sir Georg Solti, Isaac Stern and Yo-Yo Ma.
Rachel will be presented with the award at a special ceremony at the Four Seasons Hotel in Chicago on May 15th.