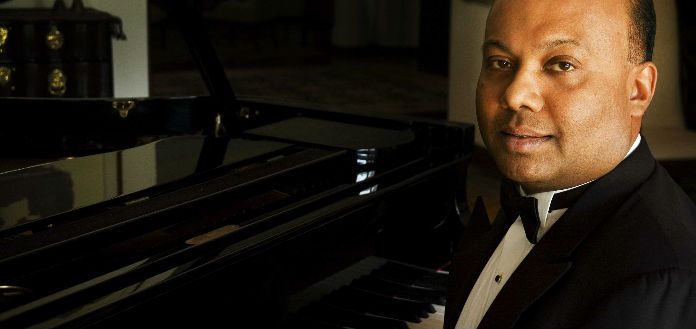 The Violin Channel member Nicholas Bellocci, from Italy, was keen to know: "As a collaborative pianist, what essentials do you need from a string player to ensure the most successful collaboration and outcome?"
We threw Nicholas's question over to acclaimed international collaborative pianist, Mr. Rohan De Silva:
"As a collaborative pianist, I feel strongly that a string player should know the piano score extremely well with details before starting to rehearse so that when rehearsing begins, both have studied each other's parts. Collaboration is an equal partnership between each other (with regards to duos and etcetera). Sonatas of many composers like those of Mozart, Beethoven, Brahms, Schubert, and Schumann are specifically indicated as 'Sonatas for Piano and Violin' as the piano parts significantly play a very important role and sometimes dominate the violin part of many of these composers. The pianist themselves need to study the scores thoroughly as well and be aware of all the details indicated by the composer.
As a collaborator, you need to be very flexible and constantly listen to your colleague with an open mind. You need to discuss ideas and be willing try out suggestions and figure out something that works well together within the style of the composer. If it is something new, listening to a recording before you learn a work would help to get an idea of how the piece sounds - but not to copy another performance. This is just only a guideline. Reading the background of a composer and their work also would enhance your knowledge of what the composer was intending to express through the music.
Both players have to be flexible and react to each other when it comes down to interpretation and style. This is subjective. The success is when you see eye to eye in the music and play what is written instead of exaggerating dynamics, tempo markings, phrasing etc. Most important is to play in tune with the piano - this is a challenge for many but when it is dead on it is exciting like following a recipe and the outcome is just right!
Having mutual respect for each other is vital when you collaborate.
-Rohan"
Internationally acclaimed collaborative pianist Rohan De Silva partners regularly with many of the world's most notable violinists - including worldwide recitals with virtuoso Itzhak Perlman. He has concertized at many of the world's major concert venues including Carnegie Hall, Lincoln Center, the Kennedy Center, Concertgebouw, Wigmore Hall and Suntory Hall, and in 2012 he was invited, along with Itzhak Perlman, to perform at the White House by President Barack Obama. 
Do you have a burning question for one of the Pros? Simply email: [email protected]