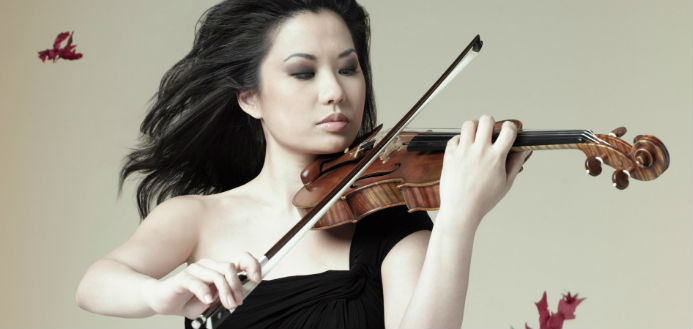 The Violin Channel recently caught up with acclaimed Korean-American violin virtuoso Sarah Chang.
In a VC-exclusive guest blog, Sarah shares with us her motivations for practicing whilst growing up ... compared to what motivates her now:
"Nobody loves to practice. Everyone has a different reason for spending countless hours working on their respective instruments.
As a student, I used to practice because the classmates I grew up with at The Juilliard School were astronomically talented.
Dorothy DeLay's class was a hugely motivating environment to be a part of, and she expected excellence from everyone.
Growing up juggling school, weekly performances, traveling, and recording, while also having a team of managers, agents, publicists, record executives, and an army of assistants in your life managing the business side can be a huge responsibility.
You're surrounded by people who want you to succeed. That's a pretty powerful motivator.
I still love performing. Being onstage and making music with some of the most amazing musicians in the world still excites me.
I won't lie- I don't love the endless travel anymore. I have a little dog waiting for me at home who I love more than I love most of my family members and every concert that takes me away from him has to mean something special.
There is nothing like being free onstage.
Being free, trusting myself, trusting my colleagues, trusting my training and, bottom line, trusting the preparation I've done, gives me the ultimate freedom while onstage to explore, make music, try new ideas, and be spontaneous.
That's when magic happens and that's why I love being a musician.
You get what you give and that's what motivates me now.
I strive for every concert to be better than the last and for everyone in the hall to walk away feeling they've shared something deeply personal and special with me.
-Sarah"