Semi-Finalists Announced at South Korea's Seoul International Violin Competition
The 12 candidates progressing to the semi-final stage of the 2018 Seoul International Violin Competition have been announced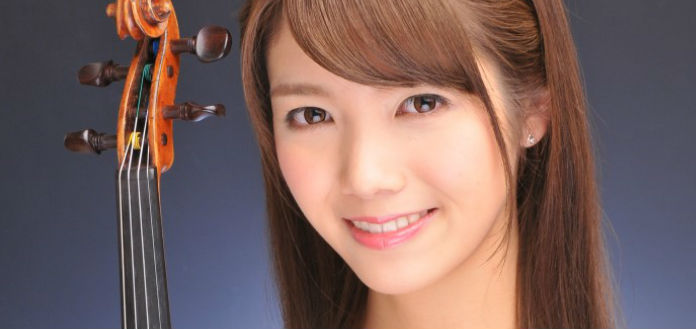 The 12 candidates progressing to the semi-final stage of the 2018 Seoul International Violin Competition, in Seoul, South Korea, have today been announced.
The 2018 semi-finalists are:
June Jeong (South Korea)
Donghyun Kim (South Korea)
Jeein Kim (South Korea)
Issei Kurihara (Japan)
YooJin Lee (South Korea)
YouJin Lee (South Korea)
Kostiantyn Lukyniuk (Ukraine)
Kyumin Park (South Korea)
Yoo Min Seo (China)
Ririko Takagi (Japan)
Alexandra Tirsu (Romania)
Stephanie Zyzak (United States)
The 1st prize winner will receive US $50,000.
The 2018 jury comprises: Suzanne Gessner, Ilya Grubert, Kun Hu, Dong Suk Kang, Oleh Krysa, Sung-Ju Lee, Daniel Phillips, Ho Young Pi, Stephan Picard and Takashi Shimizu.
Previous prize winners include VC Artists Ayana Tsuji and YooJin Jang.
PICTURED: 2018 Seoul International Violin Competition Semi-Finalist, Ririko Takagi from Japan