No 1st Prize Awarded at Korea's Seoul International Violin Competition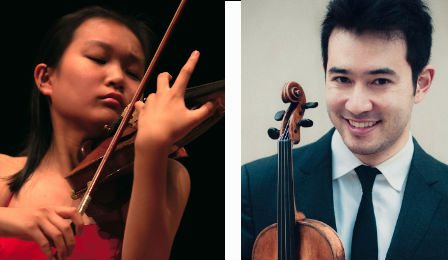 17 year old Ayana Tsuji, from Japan and 27 year old Suliman Tekalli, from the United States have today been awarded joint 2nd prize at the 2015 Seoul International Violin Competition, in South Korea.
The USD $50,000 1st prize was not awarded.
3rd and 4th prizes were awarded to Petteri Iivonen from Finland and Christine Seohyun Lin from the United States.
5th and 6th prizes were awarded to Stephen Kim from the United States and Xiao Wang from China.
Both 2nd prize winners will receive USD $30,000 each.
PICTURED: Joint 2nd Prize Winners, 17 year old Ayana Tsuji from Japan and 27 year old Suliman Tekalli from the United States