Sistema Europe Youth Orchestra Announces Free 2021 Online SummerFest
Focusing on new approaches to inclusion, music education, and diversity, the festival runs from July 21-24 and 28-30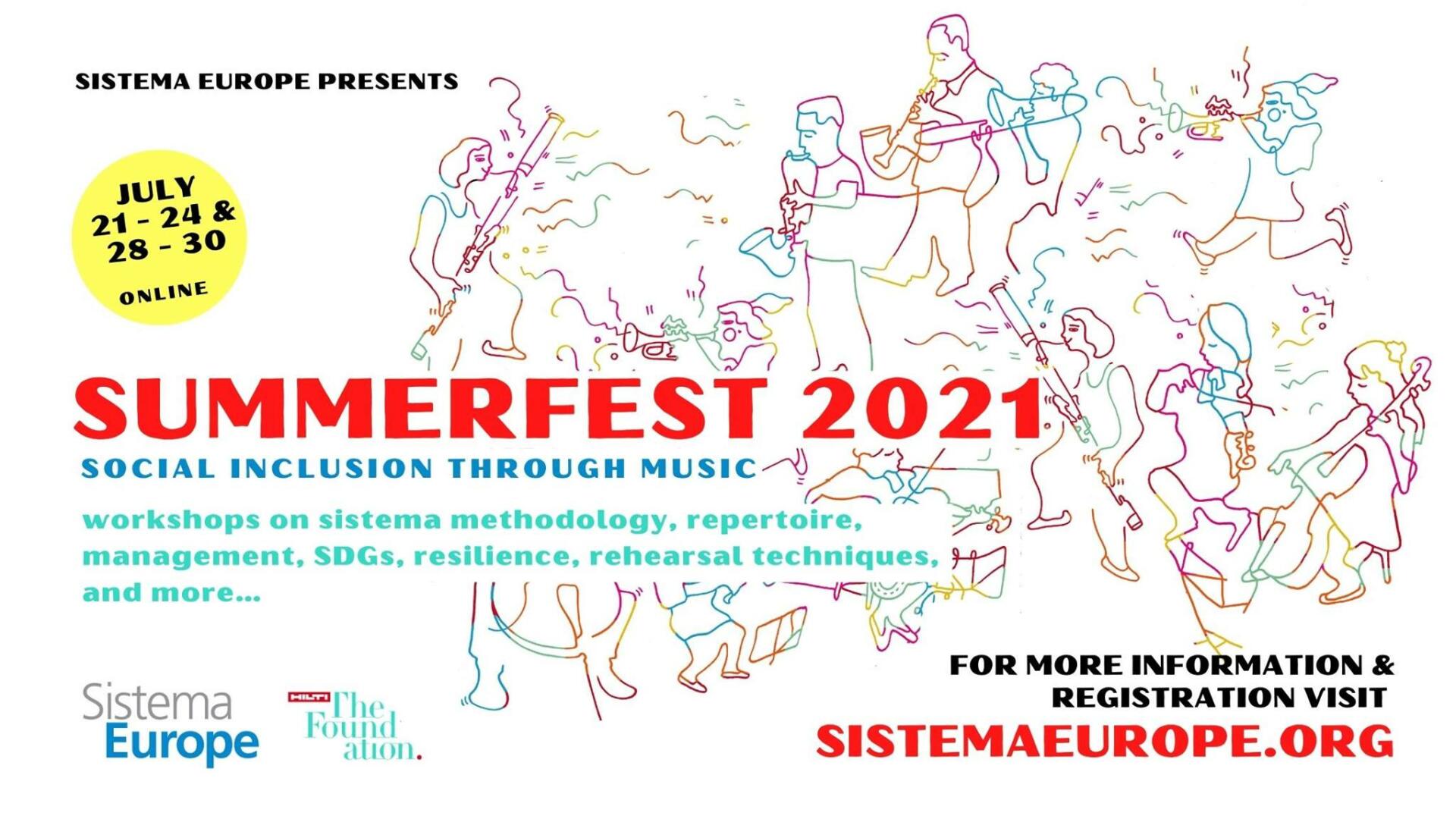 In addition to live-streamed performances across Europe, the festival includes lectures and workshops, discussing new approaches to music education.
Sessions include a Q&A with Dame Evelyn Glennie, a "World Ensemble Day" hosted by Eric Booth and Tricia Tunstall, an introduction to El Sistema by Patricia Abdelnour, a conducting workshop taught by Sascha Goetzel, and a pop music workshop for young people under the guidance of Youtube-star Roberts Balanas.
The festival will also feature an introduction to the Suzuki method by Carlo Taffuri of Sistema Lombardia, a Celtic Folk Music Percussion workshop held by Ian Sandilains of Big Noise Scotland, an exchange on working with young people with Special Needs facilitated by Taru Nygård of Sistema Finland, and an introduction to the Colourstrings Method by its founder Geza Szilvay.
Planned topics include child safety, ensemble teaching techniques, diversity in music, and sustainable development.
Participants can register here.
"We are happy to announce that after last year's forced break due to the covid-19 pandemic, the Sistema Europe Youth Orchestra's SummerFest is returning in an online edition," the organization's Facebook page said.