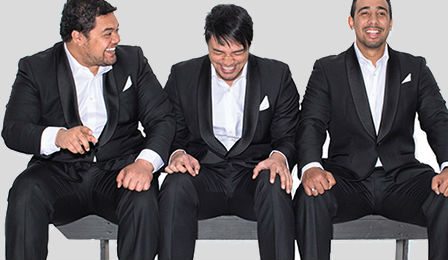 New Zealand opera trio Sol3 have announced today that they are willing to offer a money back guarantee for all ticket holders on their upcoming Northern Hemisphere tour who do not enjoy their performance.
"If you are willing to buy a ticket, we are willing to put out hearts on our sleeves, put focus in your eyes, and put money where out mouths are," the group have said, "... we guarantee that you will enjoy the show so much so that we will even give your money back if you do not break a laugh, tear or emotion."
The 3 tenors, brothers Pene and Amital Pati and their cousin Moses Mackay have been building a growing international reputation for their affable, down-to-earth and humourous popera performance style.
The group's debut self-titled album sold more copies in their native New Zealand in 2013 than any other CD release – even outstripping pop act Lorde.