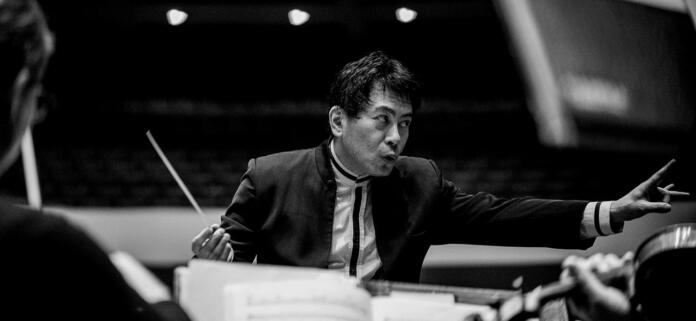 Hailing from Kagoshima, Japan, Nakahara studied conducting at the University of Cincinnati College-Conservatory of Music. He is also an avid baseball fan and recently led the South Carolina Philharmonic in an outdoor performance to an audience of approximately 5,000 at Segra Park, the home of the Columbia Fireflies.
Also in his 17th season as Resident Conductor of the Spokane Symphony Orchestra, Nakahara serves as Director of Orchestral Studies at the University of Massachusetts Amherst.
He was featured in the League of American Orchestra's prestigious Bruno Walter National Conductor Preview in March 2005 and won the David Effron Conducting Fellowship at the Chautauqua Institution in 1999.
"I am thrilled to continue making music with our committed and talented musicians and sharing that music with listeners throughout the Midlands and beyond," said Nakahara. "The COVID-19 pandemic of the last 15 months cemented my belief that the SC Philharmonic is a special organization. Our musicians, staff and board members have navigated these challenging times with innovation, determination and an open mind. Music connects us and brings us together, and I look forward to playing my part to connect our orchestra with more South Carolinians over the next few years."
"We are so pleased and privileged to have Morihiko Nakahara continue as our Maestro for the SC Philharmonic," said the orchestra's Concertmaster, Mary Lee Taylor Kinosian. "His leadership is an unequivocal success. His work, along that of our wonderful executive director, Rhonda Hunsinger, has put us into a whole new sphere of musical achievements."