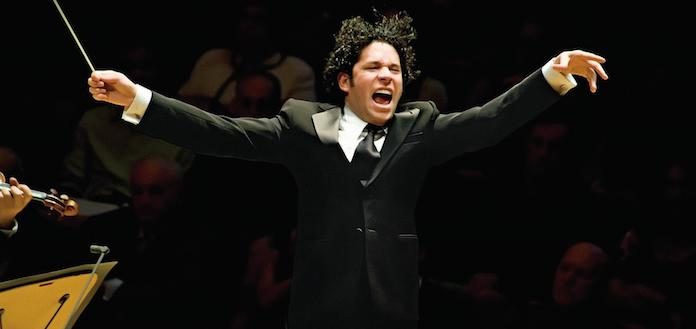 Among the recipients are conductor Gustavo Dudamel, artistic director Emilio Sagi, soprano María Bayo, and composer Hans Zimmer.
Venezuelan-born Dudamel is the Music Director of the LA Philharmonic and serves as the Honorary Conductor of the Gothenburg Symphony.
Emilio Sagi served as the artistic director of the Teatro Real de Madrid and Teatro Arriaga de Bilbao.
Operatic soprano Bayo has performed with Teatro alla Scala di Milano, Berlin State Opera, and the Metropolitan Opera House.
Zimmer is the Oscar and Grammy-winning composer who wrote for films such as The Lion King, the Pirates of the Caribbean series, Interstellar,  Gladiator, Inception, Dunkirk, Blade Runner 2049, and The Dark Knight Trilogy.
"Dear friends, I have just received a call from the Minister of Culture José Manuel Rodríguez Uribes to inform me that this morning I was awarded the Gold Medal for Merit in Fine Arts unanimously in the Council of Ministers," María Bayo wrote on her Facebook. "I'm very excited, infinitely thankful for music."