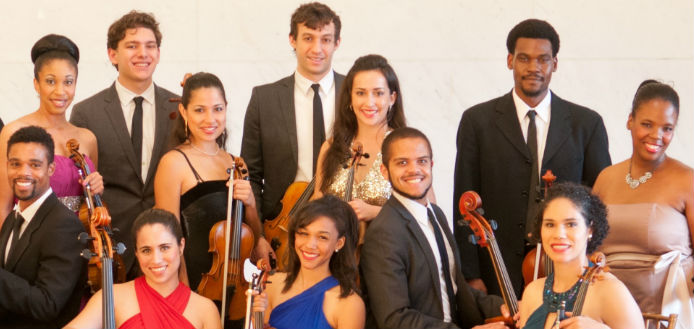 The Sphinx Organization, a US non-profit organization dedicated to the development of young American Black and Latin classical musicians, has today announced the 15 recipients of the 2017 MPower Artist Career Grants.
The year's recipients are:
Matthew David Adams - $1,000 - to attend the Aspen Music Festival.
Steven Baloue - $9,500 - to purchase a viola by Michael Becker.
Jonathan Colbert - $38,650 - to purchase a double bass made by Trevor Davis.
Annalise Cole - $1,870 - to take private violin lessons with a master-level teacher at the Arts and Community Network.
Megan Delatour - $1,200 - to purchase a viola bow from Judd Violins.
Anita Dumar - $1,100 - to assist with sending the Ivalas Quartet to participate in the Anchorage Chamber Music Festival.
Angelica Durrell - $14,500 - to present a large-scale Cultural Crossover Concert featuring Afro-Caribbean music and an Integrated Orchestra.
David France - $4,930 - to support the Dare to Aspire Conference dedicated to equipping string teachers to bring about social change.
Celia Hatton - $2,300 - to participate in the Sarasota Music Festival.
Chi-chi Nwanoku - $24,500 - to produce Chineke! Orchestra and Chineke! Junior Orchestra performances at Royal Festival Hall, London.
Aaron Olguin - $16,500 - to embark on a five-venue chamber music tour with the Bassinova Quartet.
Maurice Todd - $30,000 - to create the Cincinnati Double Bass Institute.
Hannah White - $14,500 - to support costs associated with college preparation, including lessons, recordings, auditions, and competitions
Elena Urioste & Melissa White - $24,500 - to fund the launch of a new program celebrating the symbiosis between music and yoga.