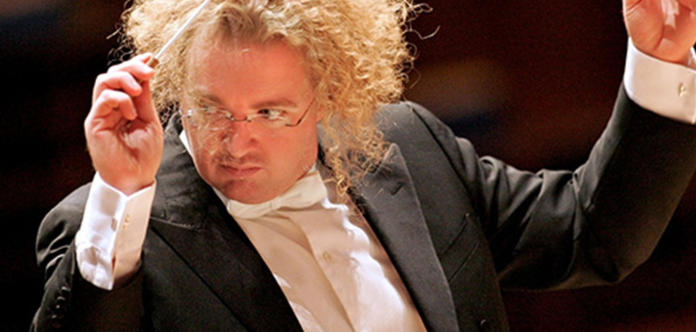 Denève first began his work with St. Louis Symphony Orchestra (SLSO) in 2003, where he led many engagements as the guest conductor before becoming Music Director for the 2019-20 season.
Currently, he also serves as music director of the Brussels Philharmonic. He has been assistant to Sir Georg Solti with the Orchestre de Paris, the music director of the Royal Scottish National Orchestra, and the chief conductor for the Stuttgart Radio Symphony Orchestra.
Marie-Hélène Bernard, the President and CEO of SLSO, is thrilled to be working with Maestro Denève to ensure a communal, committed, educational, and creative environment to thrive on.
"St. Louis is my musical home, and I am truly over the moon to deepen my relationship with this wonderful community in the years to come," said Denève. "Since 2003, I have felt such a special connection to this city, and to the fantastic musicians and staff of the SLSO.
"I look forward with great enthusiasm to making music, to inspire, to comfort, to challenge, to bring joy—and continuing to develop together with the SLSO, who are not only among the world's most outstanding musicians, but also generous, warmhearted, and passionate individuals. As we look toward a post-pandemic future together, I am fully committed to listening to and growing with our community. I very much hope to make the SLSO even more diverse, inclusive, and accessible to our local and international audiences and supporters."