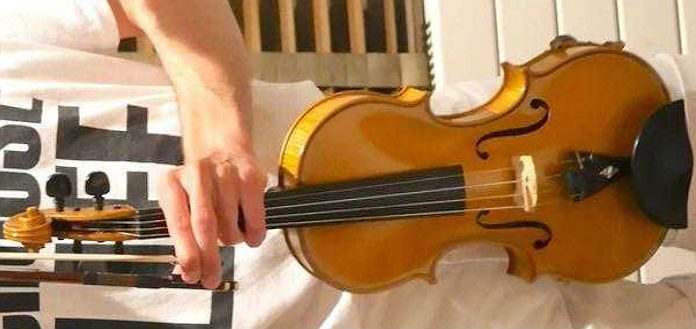 A stolen instrument alert has been issued for a 2003 'Chris Johnson' modern violin – stolen from Swiss Cottage, London - on Monday December 18, 2017.
The full-size violin is a pale yellow colour with a large centre chinrest - and is labelled: 'Chris Johnson, Loughborough maker'.
The instrument also has the maker's name inscribed at the base of the neck.
The violin was in a black rectangular canvas case at the time of the robbery - which also contained 2 violin bows.
If you have any information, please urgently contact London police quoting crime reference 2339228/17 - or call 07813164353 or email [email protected]
A reward of £200 is being offered for any information leading to the instrument's safe recovery.
Please share widely.