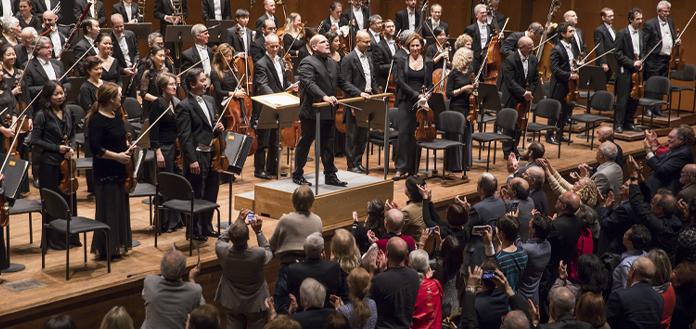 The League of American Orchestras hosted 15 ensembles for this study, including the New York Philharmonic and San Francisco Symphony. 
These ensemble organizations are to distribute the survey either five to nine times this year, depending on the size of their database. The current report is of the third distribution, launched on June 8, 2021. About 2100 surveys were completed in this sector.
The results showed that 56% of potential audiences would be more likely to attend if policies were in place, with one respondent stating: "There is too much at stake, too many people willing to be dishonest about their vaccination status, too many crazy conspiracy theories out there preventing people from getting the vaccine."
Conversely, 11% would not attend if policies existed. "I have no plans to get vaccinated, or pay to attend a performance if masks are required," said a respondent in this category. "I especially will NOT pay to watch musicians wearing masks. The facial expressions are part of the enjoyment of a live performance."
Regarding face masks, 40% would attend if they were required for indoor events and 19% would for outdoor performances. Despite this, 20% would not attend if details are collected for contact tracing purposes.
Even though 87% are confident in the vaccine to protect them, some are delaying attending live concerts due to safety concerns: "I simply think time and restraint are in the best interest of all, because in spite of being fully vaccinated, we don't yet know how long immunity will last, whether boosters will be needed," someone said. 
"I also think it's especially important to expand my 'bubble' a little at a time, starting with my grown children and their 'bubbles,' ie. with known persons, leaving gatherings with strangers until we know more about the overall longevity of immunity," they concluded.
To view the full study, click here.