Cellist Sydney Lee Wins Meadowmount School of Music Inaugural Gurrena Fellowship
The 25-year-old cellist will receive housing allowance, concert opportunities, career consulting, and more, totaling $50,000 in value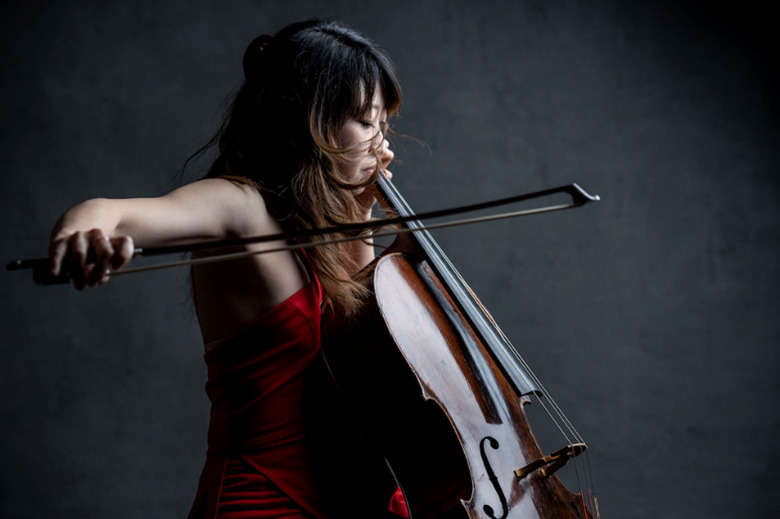 25-year-old Korean-American cellist Sydney Lee has been named the inaugural recipient of the Meadowmount School of Music's Gurrena Fellowship. Carrying a value of $50,000, the fellowship was donated by music lover Linda Gurrena Barnebl in memory of her husband David A. Barnebl.
The fellowship will be held for a tenure of one year. It is designed to give recipients the freedom and support to mold their early career in a direction of their choosing. In service of this aim, the fellowship provides a housing allowance, concert opportunities supported by Meadowmount, and continued lessons from members of Meadowmount's faculty in summer 2023.
Lee will also receive artist management services and career consulting from Monica Felkel Creative Partners, which offers a point of difference from other comparable fellowship awards. This summer was her seventh year at Meadowmount and her mother, who is also a cellist, is a fellow Meadowmount alumna.
"I am so honored and grateful to be the first recipient of this amazing award," Lee said. "Meadowmount has been instrumental in my development as a musician, so this really means so much to me."
"What an incredible opportunity! I am so excited for another year of continued friendship and music-making with Meadowmount."
"I am excited to partner with Meadowmount and their inaugural Gurrena Fellowship recipient," said career consultant Monica Felkel. "The school has created a unique opportunity for an emerging artist to have career-building support at a critical time in their development that is rarely available but so greatly needed."
"Sydney is a fantastic artist, and I am looking forward to working with her to explore new opportunities that take into account her individual artistic aspirations," Felkel continued.
Each Meadowmount student showcase concert was broadcast live on The Violin Channel, and you can revisit those performances here.
A graduate of the Curtis Institute of Music and the Bienen School of Music, Sydney Lee will continue at the latter to persue her doctoral studies with Hans Jørgen Jensen this fall. She recently won second prize and €30.000 in the 2022 Classic Strings International Cello Competition.
As a member of the Galvin Cello Quartet, she won the silver medal in the 48th Annual Fischoff National Chamber Music Competition senior strings division and was a finalist in the Concert Artists Guild's 2022 Victor Elmaleh Competition.
In 2015, Lee was named a 2015 US Presidential Scholar in the Arts by the White House Commission on Presidential Scholars in addition to receiving the Korean Honors Scholarship from the South Korean Embassy in Washington D.C.
A National YoungArts finalist, she made her debut with the Pittsburgh Symphony Orchestra at age 13 under the baton of Maestro Thomas Hong.
Her other accolades include winning first prizes in the 10th International Cello Competition "Antonio Janigro," Bravura Philharmonic Young Artists Concerto Competition, Duquesne Young Artist National Competition, Juilliard Pre-College Concerto Competition, Monmouth Symphony Orchestra Concerto Competition, and second prize at the Lennox International Young Artists Competition. She was also a finalist at the Stulberg International String Competition and the Philadelphia Orchestra's Albert M. Greenfield Competition.