Canada's Symphony New Brunswick Announces Next Music Director
Canadian conductor Mélanie Léonard will assume the role, conducting the first concerts under her new position in October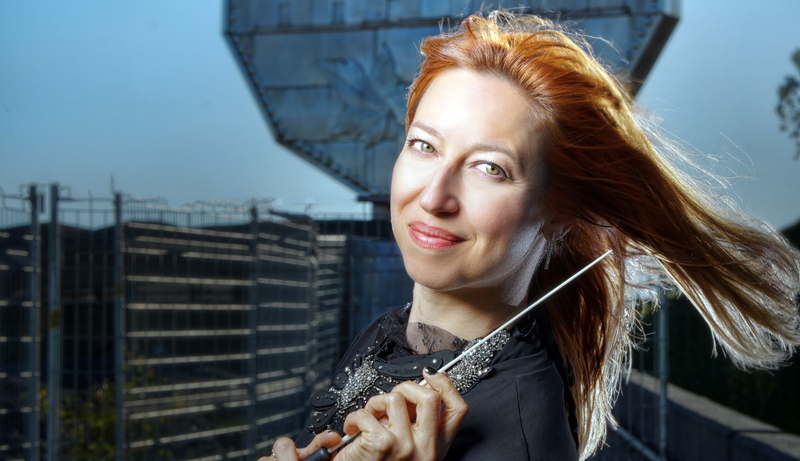 (Photo credit: Robert Provencher/Westmount photography)
Léonard succeeds Michael Newnham, who left the position in 2018. In those following three years, the post had been filled by guest conductors, including Léonard. 
The competitive selection process began in that year, with Léonard emerging amongst over 50 applicants for the role from conductors in Canada, the US, and Europe. She was chosen for her varied experience, passion for outreach, leadership, and dynamic conducting style. 
Léonard's achievements include being resident and associate conductor of the Calgary Philharmonic Orchestra — plus conducting at the Montreal International Jazz Festival. This engagement involved directing the Toronto Symphony Orchestra, Orchestre Métropolitain, the National Arts Centre Orchestra, the Calgary and Winnipeg Symphony Orchestras, and Symphony Nova Scotia.
A graduate of the University of Montreal, she was the first female in that institution to complete a doctorate in orchestral conducting. In 2012, she received the Jean-Marie Baudet Prize in orchestral conducting awarded by the Canada Council for the Arts.
"I am so excited for this new challenge, building new relationships, and expanding my experience as a professional musician," said Léonard in a press release. 
"But also, on a human level, I feel it's important to grow and seek out opportunities to push ourselves, and working with Symphony New Brunswick is definitely going to do that."
"I come to the table with ideas, and look forward to promoting Symphony New Brunswick's artistic excellence and contributing to the richness of its vision," reads her Facebook post. "I am driven by the idea of participating in our future by exploring new horizons while upholding the orchestra's traditions."
"Mélanie has a unique mix of experience and vision that can take Symphony New Brunswick to the next level," said Reid Parker, SNB's president. "We believe she has what it takes for us to become a more prominent player in Canada's orchestra scene."